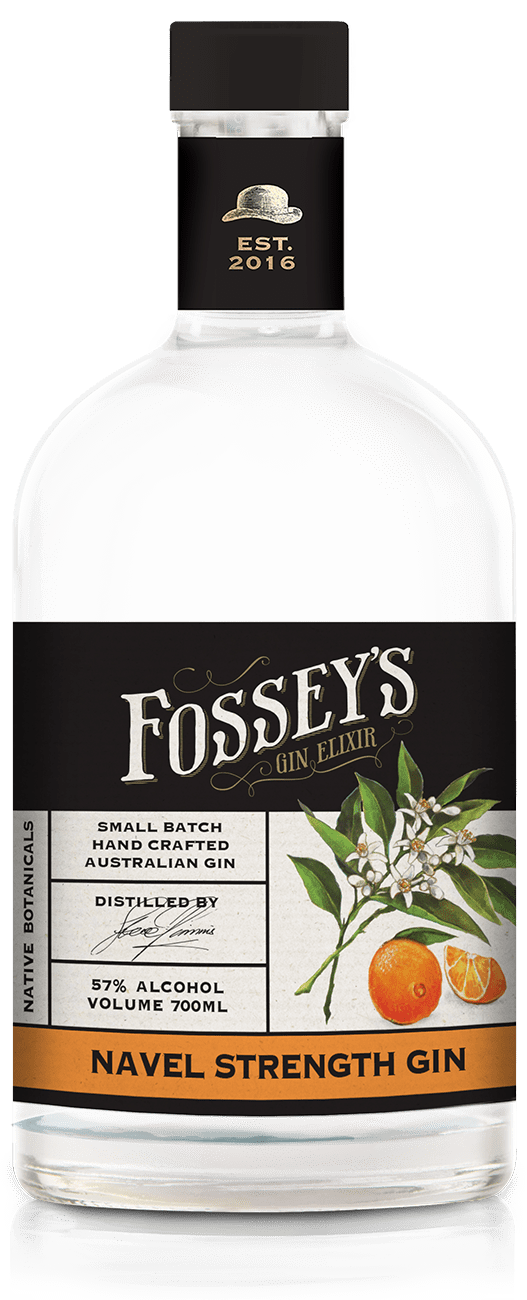 The perfect balance of strong, but so very, very smooth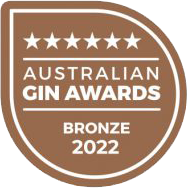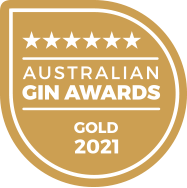 To conserve the 'Fossey-ness' we started by using a similar flavour profile as our exceptional Original Elixir, and then…we got excited!
Juniper Berries in abundance and fresh ginger galore!
We heaped in the citrus, added more alcohol and the phenomenal Fossey's Navel Strength Gin Elixir was created.
Interestingly, when Gin of 57% alcohol was mixed with gun powder it would ignite, which was historically how Navy Sailors would ensure that their ration of Gin had not been watered down prior to sailing out on their voyage.
This was known as 'Navy or Naval Strength' Gin.
With 57% alcohol content, stronger spice overtones and the full use of the Navel Orange, pith and all, we have taken our Fossey's Gin to another level of unique.
With a nod to historic navy sailors who would traditionally use oranges to keep scurvy at bay, we use 4 times the amount of citrus in our Navel Strength, being all Navel Oranges, and a smidge of lemon.
Navel Oranges are unique themselves, being a seedless citrus, each single fruit can be genetically traced back to a single tree in a Brazilian monastery and the use of the pith is a glorious point of difference for Fossey's.
The pith, being the white part of the citrus, stores and transports nutrients into the fruit and we are absolutely certain, that the deliberate use of the pith will store and transport nutrients to consumers of Fossey's Navel Strength and encourage Gin fuelled explorations of the world!
Fossey's Navel Strength has that perfect balance of strong but so very, very smooth which allows for a rare opportunity to fully taste, appreciate and savour the truly sensational flavour profile that is, Fossey's Navel Strength Gin Elixir.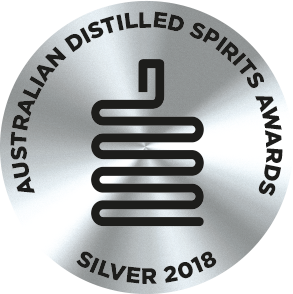 Australian Distilled Spirits Awards 2018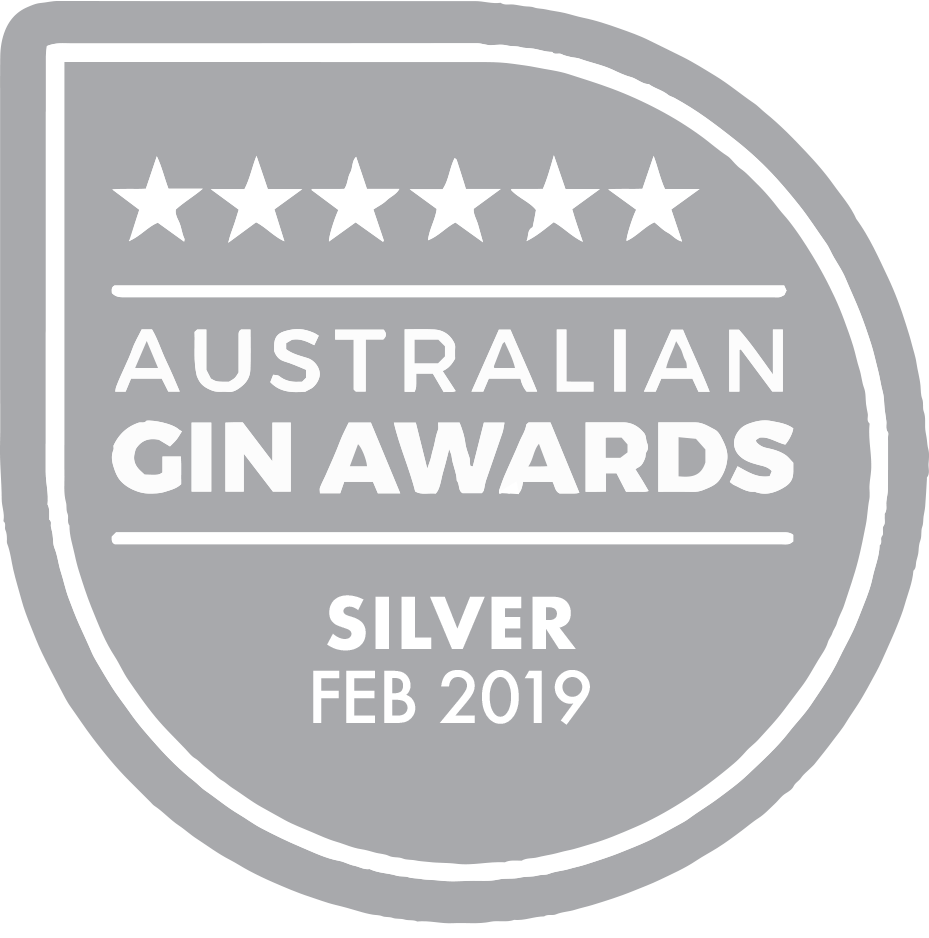 Australian Gin Awards 2019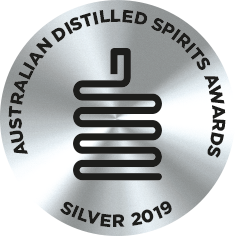 Australian Distilled Spirits Awards 2019