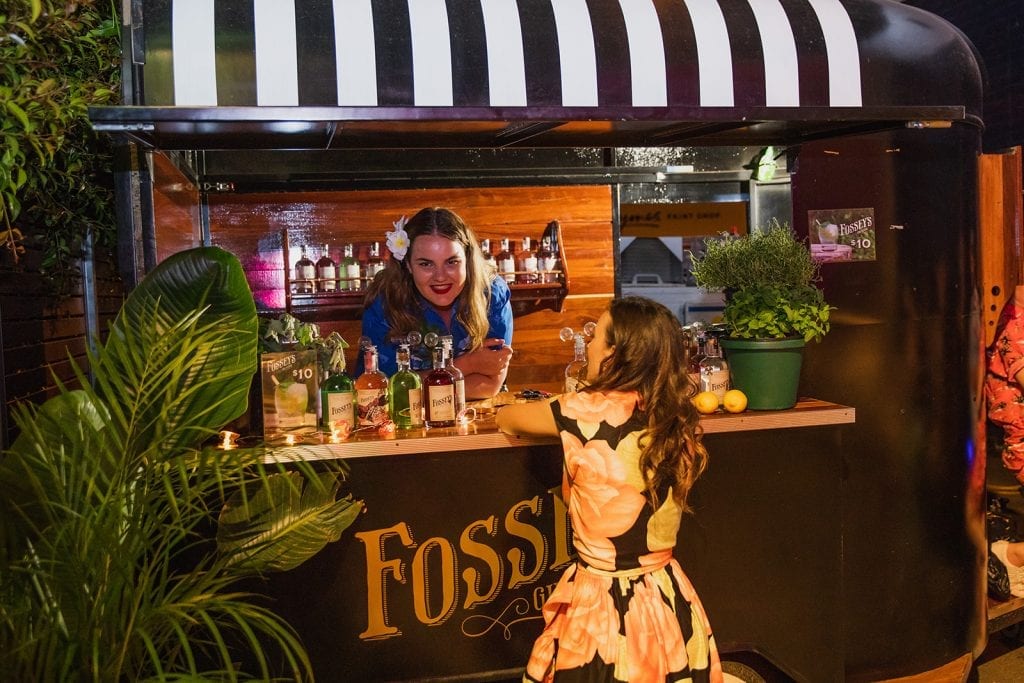 Fossey's Gin Spring Market
With the beginning of Spring and the (what seems to be) never ending challenge for small businesses to get creative and pivot during Victoria's current restrictions, Mildura's own Fossey's Distillery is getting ready this week in preparation for their first ever Spring Gin Market.
To be held this Friday and Saturday on Deakin Avenue in conjunction with Mildura Street Food & Co., Fossey's Distillery will bring all of their Fossey's finery along and celebrate all things Spring and Gin.
Providing a fun festival vibe whilst adhering to the restrictions currently in place, Fossey's will have their range of Gin bottles available for purchase including their new collection of Barrel Aged Gin's and something new and exciting in the way of Gin Ice Cream!
"We're very excited about the Ice Cream," says Fossey's manager Cherie, 'We've had specialty ice creams made using our products before as one-off novelty desserts for special occasions and these have always been fabulously popular."
Providing various discounts and give away's, as well as their new Desert Lime Gin & Tonic Ice Cream, Shiraz Ice Cream plus a Vanilla Bean and Strawberry options for the little ones, this is a once off opportunity to come along to the Fossey's set up and purchase your favourite bottle of Gin at a discount price or with a free gift, and grab yourself a take away beverage while you're there.
"We want to try and keep things fun for our community" says Cherie Gowers "With our current climate it's nice to give our Fossey's friends and also our staff something to plan and work towards and hopefully brings a little extra joy to those who may be looking to make a purchase anyway."
Fossey's Distillery have recently taken home 4 medals from the Australian Gin Awards, including Gold for their well known and loved Navel Strength Gin.
The local Distillery has also been a big supporter of the new Mildura Street Food & Co. and hope that their market will encourage more people to attend Mildura's newest take away food venture.
"We've been excited about this concept from the beginning," says Cherie "We'll give anything a go and to have a place where you can get a variety of take away food from different of stalls, plus take away beverages from us all in the one place really brings something new and exciting to town. We're really looking forward to seeing Mildura Street Food & Co. grow with new and changing stall holders and look forward to being along for the ride."
Fossey's Distillery Spring Gin Market will be held this Friday September 11th 4pm – 8pm and Saturday September 12th 1pm – 8pm at 38 Deakin Ave Mildura. The Mildura Street Food & Co. crew will also have their char grill operational earlier than their usual 5pm on Saturday for those who may be a little peckish.
END RELEASE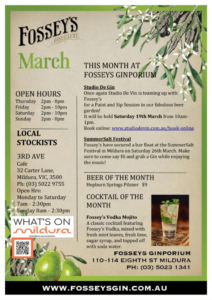 This month at Fossey's Share on facebook Facebook Share on linkedin LinkedIn More to explore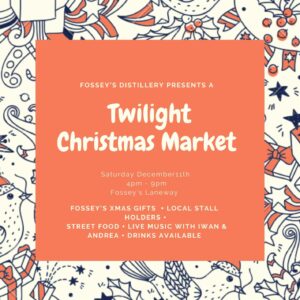 MEDIA RELEASE – Post COVID events starting to come back! Share on facebook Facebook Share on linkedin LinkedIn Fossey's Distillery presents their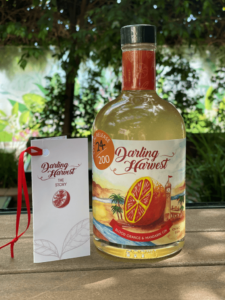 MEDIA RELEASE & Launch Invitation – Darling Harvest Gin Share on facebook Facebook Share on linkedin LinkedIn Mildura Community Water Bank Media