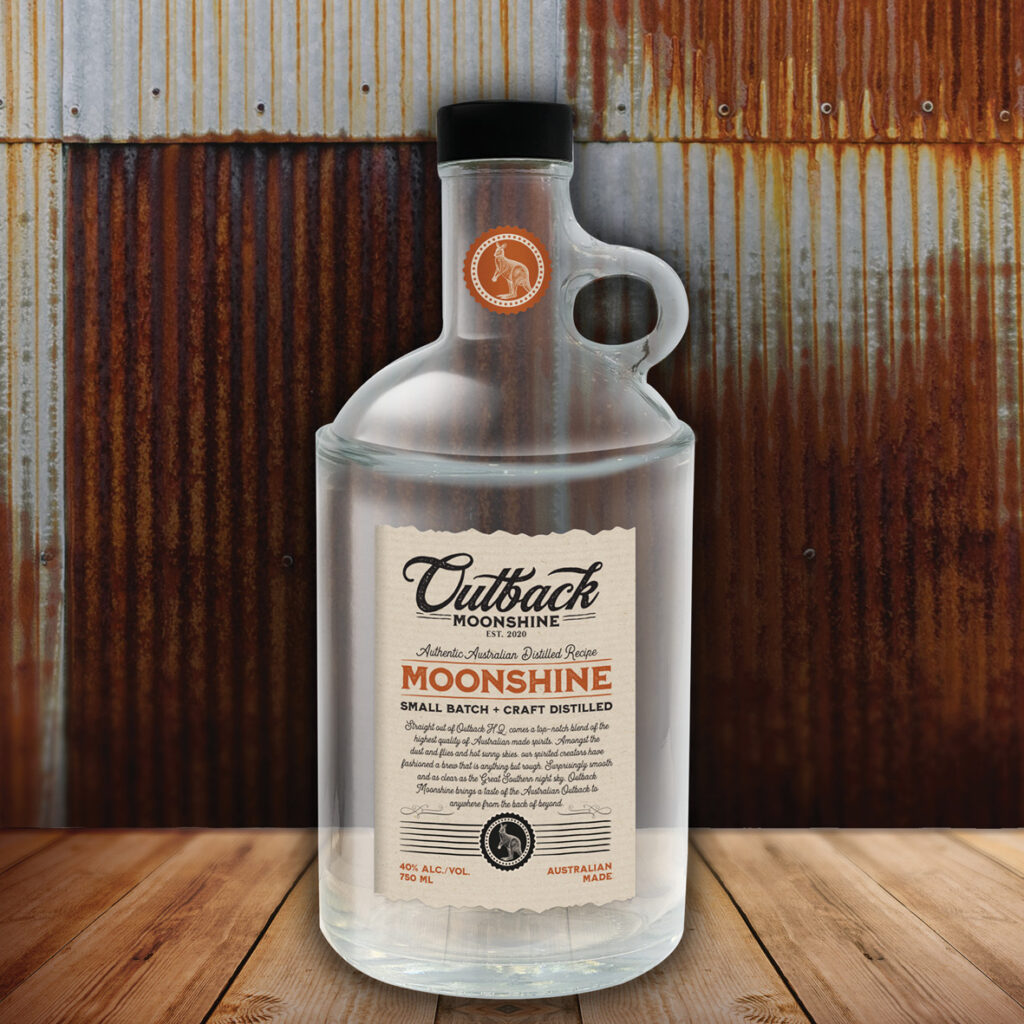 Media Release
Mildura's Fossey's Distillery introduces Outback Moonshine this Easter Weekend.
Mildura's very own Fossey's Distillery has once again expanded their range, and this time it's not just with a product but with a whole new brand.
With motivation from the great central Australian landscape with a slight nod to the origins of Moonshine culture, Fossey's Distillery introduces Outback Moonshine.


A combination of spirits, Outback Moonshine brings to life a clear and high quality spirit that is (believe it or not) fresh, crisp and unique.
"Moonshine is certainly something on the up in Australian Spirits," says Fossey's Distillery owner Steve Timmis. "We've been having some fun with this product for a while now and although the stories of Moonshine are always associated with America, Australians are starting to have some ownership over this drop and are definitely making a version of it that is truly our own."
Outback Moonshine is set to officially launch later in the year, however locals and visitors to Mildura over the Easter Weekend will be able to enjoy a glass of Moonshine at Fossey's Distillery all weekend.
Open every single day over Easter, Thursday through to Monday from 12pm, Fossey's will have live music, live distillation, all of the usual Fossey's deliciousness and of course the newest addition Outback Moonshine will also be available both over the bar and for retail bottle sales.
Fossey's welcomes everyone to pop in anytime over the Easter trading hours, however to secure your table bookings are recommended by calling (03) 50 228 290.
End Release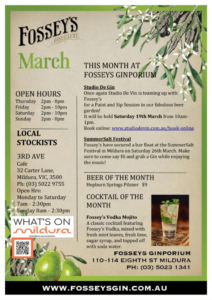 This month at Fossey's Share on facebook Facebook Share on linkedin LinkedIn More to explore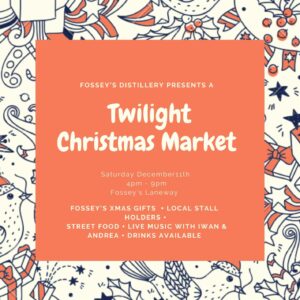 MEDIA RELEASE – Post COVID events starting to come back! Share on facebook Facebook Share on linkedin LinkedIn Fossey's Distillery presents their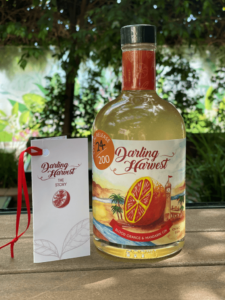 MEDIA RELEASE & Launch Invitation – Darling Harvest Gin Share on facebook Facebook Share on linkedin LinkedIn Mildura Community Water Bank Media