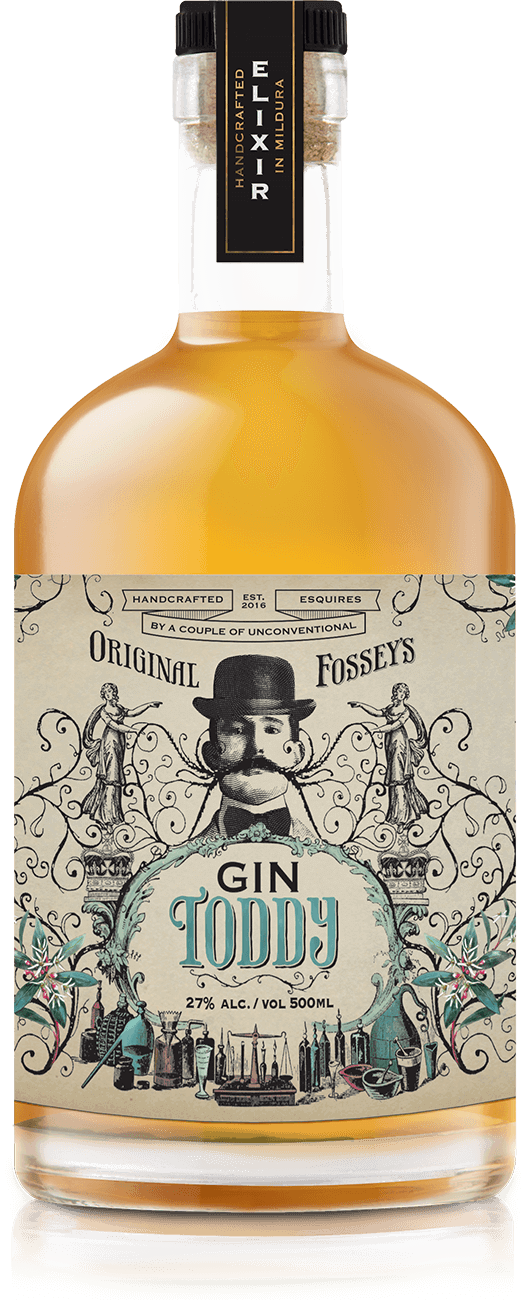 A classic winter (or any time of year) warmer
Fossey's Gin Toddy brings something new and different to our range. Something totally off the beaten track for us and yet so completely remarkable in its perfectly balanced flavours and embracing warmth that you could be excused for escaping momentarily in your mind to an oversized sofa in front of a roaring open fire, wearing a velvet smoking jacket, slip on moccasins and that notorious Fossey's Gin Grin.
With a combination of ginspirations for our Gin Toddy coming from the French aperitif wine, Lillet, and also Her Royal Majesty Queen Elizabeth, we have created a taste bud tantalising toddy that will warm the cockles of your heart.
Originating in Bordeaux in the 1880's (around the same time as the Fosseycycle started to be manufactured) Lillet was one of the first tonic wines and became increasingly popular at the turn of the 20th century when tonic drinks were touted as good for the health due to the healing properties of quinine. A type of drink typically enjoyed before a meal, Lillet along with Dubonnet (a similar concept yet different style) became synonymous with a feeling of celebration, relaxation and comfort, while 'waking up' the palate and stimulating the appetite. Also, it pairs perfectly, with Gin!
Queen Lizzie enjoys a drop of Gin paired with Dubonnet of an evening and given that she is as fit as a fiddle and as quick as a whip, we'll take a leaf from her book and gladly add our version of an absolute classic, the Fossey's Gin Toddy, as our new favourite night cap or pre-dinner tipple.
With smooth honey overtones, definitive citrus flavours and lingering creaminess, our Fossey's Gin Toddy is the new classic winter warmer