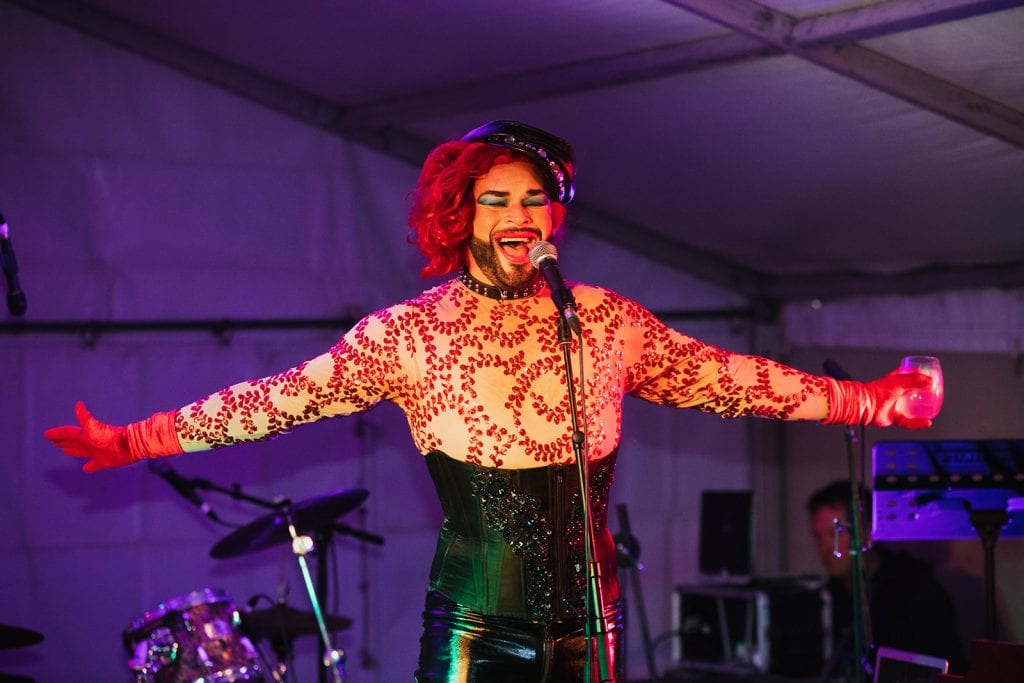 Tuesday 19th of January is a big day for Fossey's!
It is our 4th birthday! And what a 4 years it has been. For those who do not know the story on how Fossey's was born, here is a small snippet of how it has evolved into a household name in the Sunraysia area and become one of TripAdviser's highest ranked tourist attraction's in Mildura! Not to mention, the well-known & recognised Australian distillery trailblazers.
Let's go back to 2016.
Never being afraid of a challenge is something Steve Timmis, Head Distiller at Fossey's Distillery is well known for.
And the evolution of Fossey's has certainly been a challenge.
Steve and his wife, Nadine who is better known as Eddie by her friends & family, bought The Settlers Club around 6 years ago. Known for biting off more than they can chew & then chewing like crazy, this was no different. They were also building their house and renovating another pub at the same time. Or as Steve colourfully described it "that was some sh*t show".
Originally, Steve had the lightweight idea to make a distillery for whisky. It was going to be more of a lifestyle business with distilling only being done 1 day per week. But the gin gods had other ideas and whilst researching the different spirits he could potentially make, he realised gin was something that could be done whilst he was waiting for the whisky to mature.
Once he made the decision to open a gin distillery, people started looking at him like he had gone a little mad or perhaps drunk too much of his own spirits. There were many who could not see the potential in gin distilling 5 years ago and they made no secret of their doubts. They asked him "what are you doing? And loudly declared "no one drinks gin in this town!"
And perhaps they were right 5 years ago.
But if they did not then, they certainly do now.
Like he normally does, Steve didn't listen to anyone and got started on the onerous process to make the distillery come to fruition, applying for all the government licences. He had many hurdles to jump because local council, state and federal governments have processes for distilleries to be approved. And of course, he could not start building the still until all the approvals and licences were in place. But once all those boxes were ticked, helped by his son, Adam, Steve got to building the "Stanley the Still"! Once that had been completed, Steve spent 3 months in the still by himself doing the research and development, to get the process right to produce the high-quality gin we know as Fossey's today!
1 year after giving birth to the idea of creating Mildura's very first distillery, Fossey's Ginporium opened with the 4 core products: Naval, Original, Desert Lime & Pepperberry. Pepperberry has since been swapped out for the hugely popular and locally sourced Shiraz.
In the beginning, the Ginporium was open 1 day per week and as it took hold and demand increased, Steve quickly realised he needed to open more. Around this time, another realisation hit. He could not continue to be a one-man band. He had to find some help with the bottling, distilling, labelling, serving etc.
Fossey's is truly a family owned and run business with all the clan stepping up to offer their talents.
Eddie created the delicious Gin Jam and makes the Christmas pudding which is used to steep the gin in for Fossey's hugely popular seasonal Christmas Pudding Gin. She is also wonderful with the décor and anything needing to be aesthetically pleasing such for markets and any events. Eddie can be found serving customers in the distillery or just helping whenever needed.  Steve's motto is "there are no free rides here" so everyone must roll up their sleeves and pitch in when needed. The whole family believe and live by the same thing.
Steve & Eddie's daughter, Cherie, was starting to transition from being full time mum to working more on the family business. She took on branding & promotion on social media. Her sister-in-law, Kylie Norton, incredibly talented, graphic designer, took on the job of branding and creating all the amazing images we now associate with Fossey's. Eventually she took on the role of managing the bar, staff, rosters, payroll and according to Steve generally "muscling" him out.
Today, there are 3 female distillers – Tash, Bonnie & April – employed by Fossey's. Female distillers are something of a rarity in the distilling industry & Fossey's are proud to be somewhat trailblazers in this regard.
April is Fossey's newest distiller and Steve's niece who he lovingly refers to as "Da-Niece" and she lovingly refers to him as "Drunk-le". As you can imagine, no offence is intended nor taken.
4 years on, Fossey's has evolved from being a "lifestyle business" to a tourist attraction that locals are proud of. So much for "no one drinks gin in this town!" Fossey's online presence and sales have grown to such a point as we require a distribution centre to handle all the online orders.
We are also staunch believers in supporting local wherever possible. Over the last 12 months, Fossey's has sourced everything from the Sunrayisa area except Juniper berries. They are one of the only things that cannot be sourced here because of the climate. Fossey's import the berries from Ludlow in the UK.
It is a source of pride to our head distiller, Steve, and all the Fossey's family that out of a glass of gin, 99% of its ingredients are sourced from Sunraysia.
Here's to another wildly successful 4 years! We look forward to taking the Fossey's brand into different distillery realms and already have many exciting things planned for the not-too-distant future.
Happy 4th birthday, Fossey's!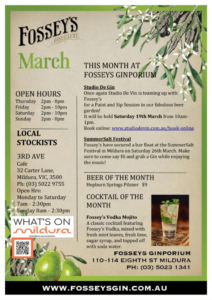 This month at Fossey's Share on facebook Facebook Share on linkedin LinkedIn More to explore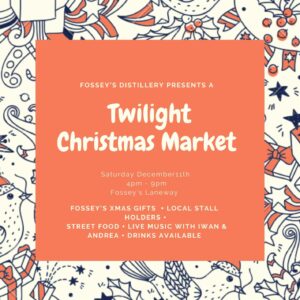 MEDIA RELEASE – Post COVID events starting to come back! Share on facebook Facebook Share on linkedin LinkedIn Fossey's Distillery presents their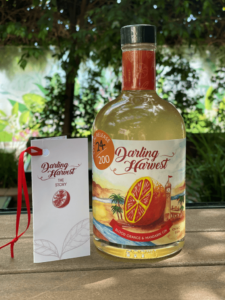 MEDIA RELEASE & Launch Invitation – Darling Harvest Gin Share on facebook Facebook Share on linkedin LinkedIn Mildura Community Water Bank Media