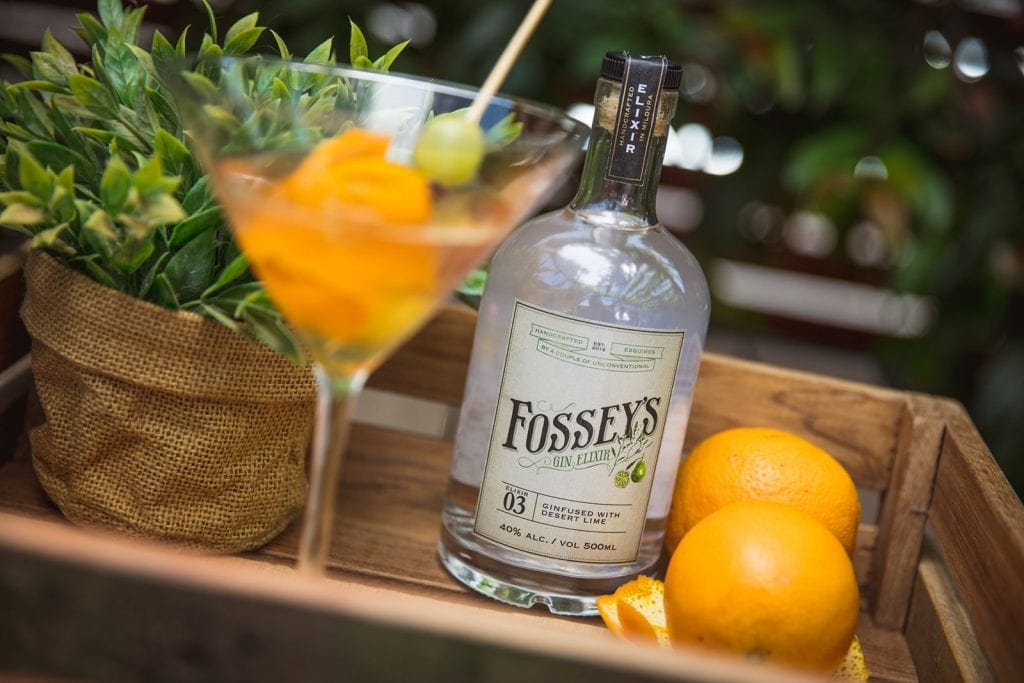 When I started at Fossey's in February, one of the first things I wanted to know what's better gin or vodka? 
I had been a long time vodka drinker and really didn't know much about gin. 
So I put my bias for vodka aside and proceeded to test the different gins Fossey's had on offer and find out for myself if gin or vodka is better.
Here's my findings when comparing Fossey's exotic creations to the humble vodka I was accustomed to drinking:
Gin 6 – Vodka 0 so far
I persisted seeing if I could find any gin remotely on par with vodka and the only thing, I could find even close to it was, Fossey's Original Gin! But I still rate gin higher than previously consumed vodka because of the taste. Vodka tastes like alcohol. Gin tastes like alcohol with personality.
That was it, my decision had been made. Gin clearly wins. Vodka wasn't on the table for my social binges anymore.
Well that was until Fossey's decided to create their very own Vodka elixir!
Impressed, I was, with the smoothness of the drop and the lack of hang over it produced. Although, to be fair, Fossey's gin has rarely given me anymore than a slight headache after an evening where I had been rather over refreshed! I think it's got something do with the pureness of the water Fossey's distil with. Whatever it is, it's certainly a bonus.
I love Fossey's gives us the best of both worlds. One where we do not have to choose between the two Queens of clear spirits! And with 20% off Fossey's vodka (use coupon lovevodka at checkout) this week, I reckon it's time for your good selves to give it a shot too.
Bottoms up & chin chin, gin lovers!
Until next time,
Fossey's Ginspired Blogger Girl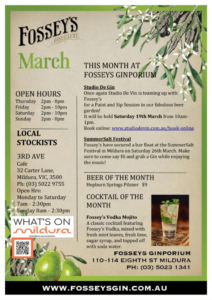 This month at Fossey's Share on facebook Facebook Share on linkedin LinkedIn More to explore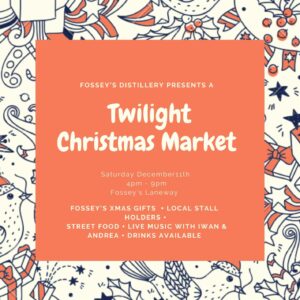 MEDIA RELEASE – Post COVID events starting to come back! Share on facebook Facebook Share on linkedin LinkedIn Fossey's Distillery presents their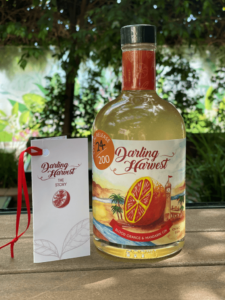 MEDIA RELEASE & Launch Invitation – Darling Harvest Gin Share on facebook Facebook Share on linkedin LinkedIn Mildura Community Water Bank Media