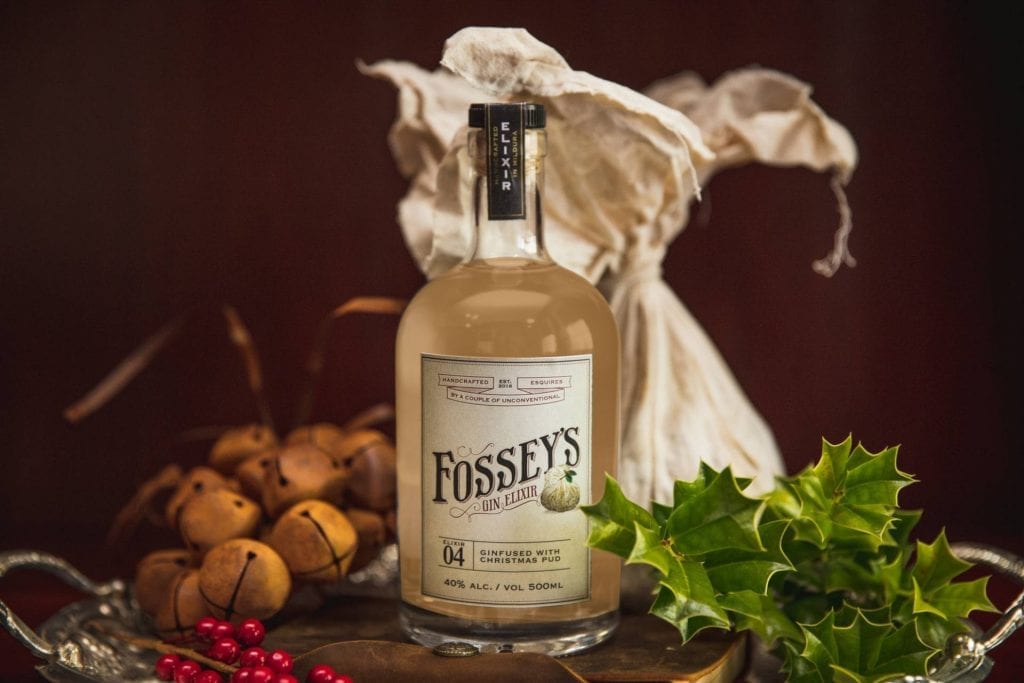 November 2019 brings the release of one of the most anticipated seasonal Gin's in the Fossey's range.
Our Elixir number 4 and a yearly sell out, Fossey's Christmas Pudding Gin brings something a little bit magical to Christmas time each year.
Taking Nanna's trusted family recipe handed down from generation to generation, we first make a genuine Christmas Plum Pudding (or two) and as is tradition, the Puddings are hung in the pantry on broomsticks.
Not sure about your family, but this certainly marks the beginning of festivities in ours (yes, even in October the scent of Christmas is in the air).
Our pudding is made with only the best Mildura grown dried fruit and as well as the normal brandy, a small swig of last year's Christmas Pudding Gin is also thrown in for extra yum!
After which a two step process follows to bring the flavour of Christmas Pudding to our Gin.
A very special run of our Original Elixir is scheduled as we also include Christmas Pudding into the basket along with botanicals and citrus, leaving us with a divine Gin steamed Christmas Pudding which has become a favourite amongst Fossey's staff and patrons alike.
Subtly Christmassy, then we take it to the next level by immersing another pudding with the Gin and allow to steep for 3 – 4 weeks to fully extract the glorious pudding flavour.
We take great pride in creating our Christmas Pudding Gin each year, and as the anticipation for release builds we cant help but get whisked away in the excitement of what year's batch will bring.
Our Christmas Pudding Gin is best served simply, with a premium tonic water and an orange twist.
Estimated release date for this year is November 21st.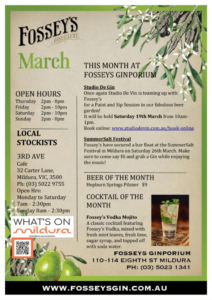 This month at Fossey's Share on facebook Facebook Share on linkedin LinkedIn More to explore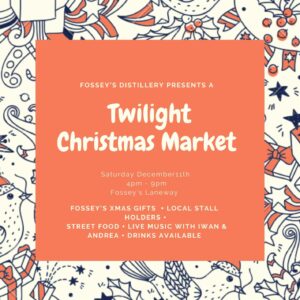 MEDIA RELEASE – Post COVID events starting to come back! Share on facebook Facebook Share on linkedin LinkedIn Fossey's Distillery presents their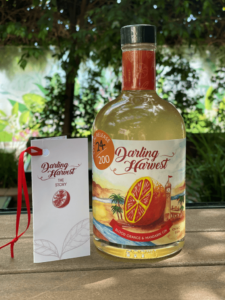 MEDIA RELEASE & Launch Invitation – Darling Harvest Gin Share on facebook Facebook Share on linkedin LinkedIn Mildura Community Water Bank Media