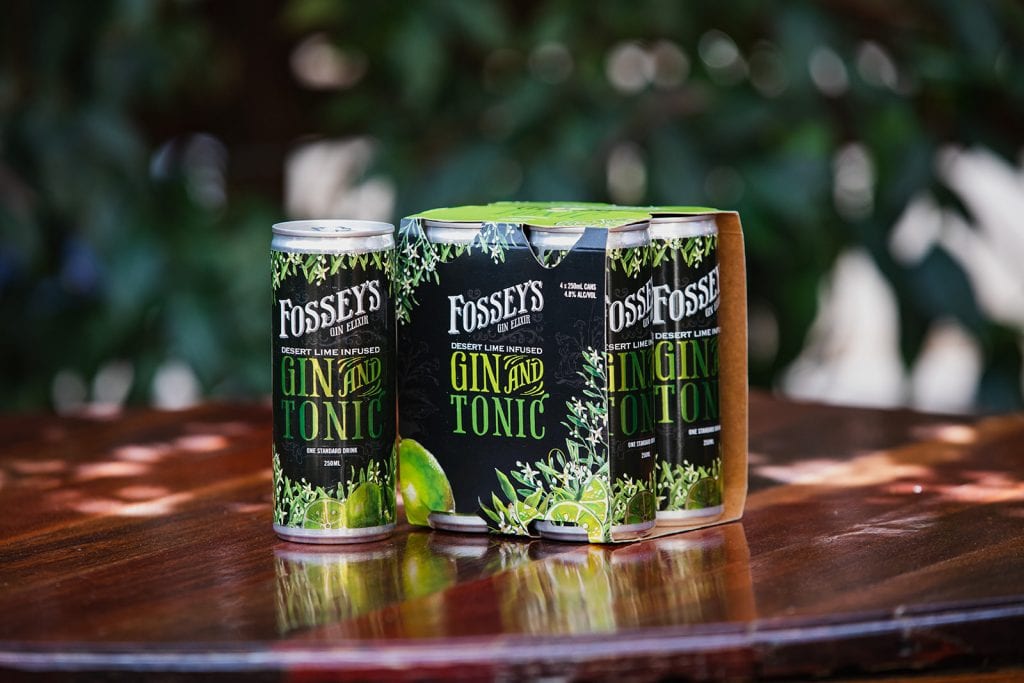 Coming this Spring!

Fossey's Gin is very excited to announce the release of a very new and exciting product, Fossey's Desert Lime Gin & Tonic Can's.
Featuring one of the best selling Gin's in the Fossey's range, the intense and piquant flavour of the Desert Lime showcases the the unique citrus of this true Australian native.
But what really brings this Gin to life is a perfectly balanced, premium tonic.
A high quality Australian tonic is just as important as the exceptional Gin it is served with and Fossey's is proudly using an Australian made tonic created with native botanicals to compliment Fossey's quintessential Australian Gin.
Now for something even more fabulous!
The product not only looks suave in it's slim line can, but the recyclable cardboard and aluminium cans mean that our packaging is on trend with being environmentally friendly.
And Fossey's commitment to responsible drinking of alcohol goes beyond the cellar door and fabulous gin bar. Each one of these cans is one standard drink!
Meaning for you, the fabulous consumer, you can easily monitor your consumption.
These Fossey's Gin cans are absolutely perfect for outdoor events and festivals, but also for sitting outside with friends on a glorious afternoon and enjoying a ready made Fossey's Gin.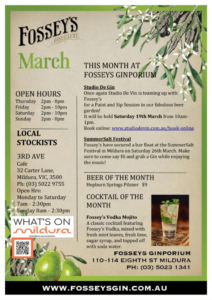 This month at Fossey's Share on facebook Facebook Share on linkedin LinkedIn More to explore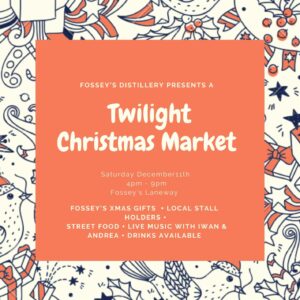 MEDIA RELEASE – Post COVID events starting to come back! Share on facebook Facebook Share on linkedin LinkedIn Fossey's Distillery presents their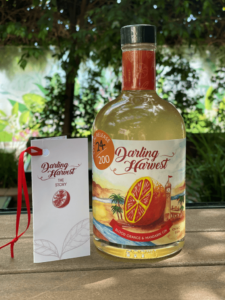 MEDIA RELEASE & Launch Invitation – Darling Harvest Gin Share on facebook Facebook Share on linkedin LinkedIn Mildura Community Water Bank Media