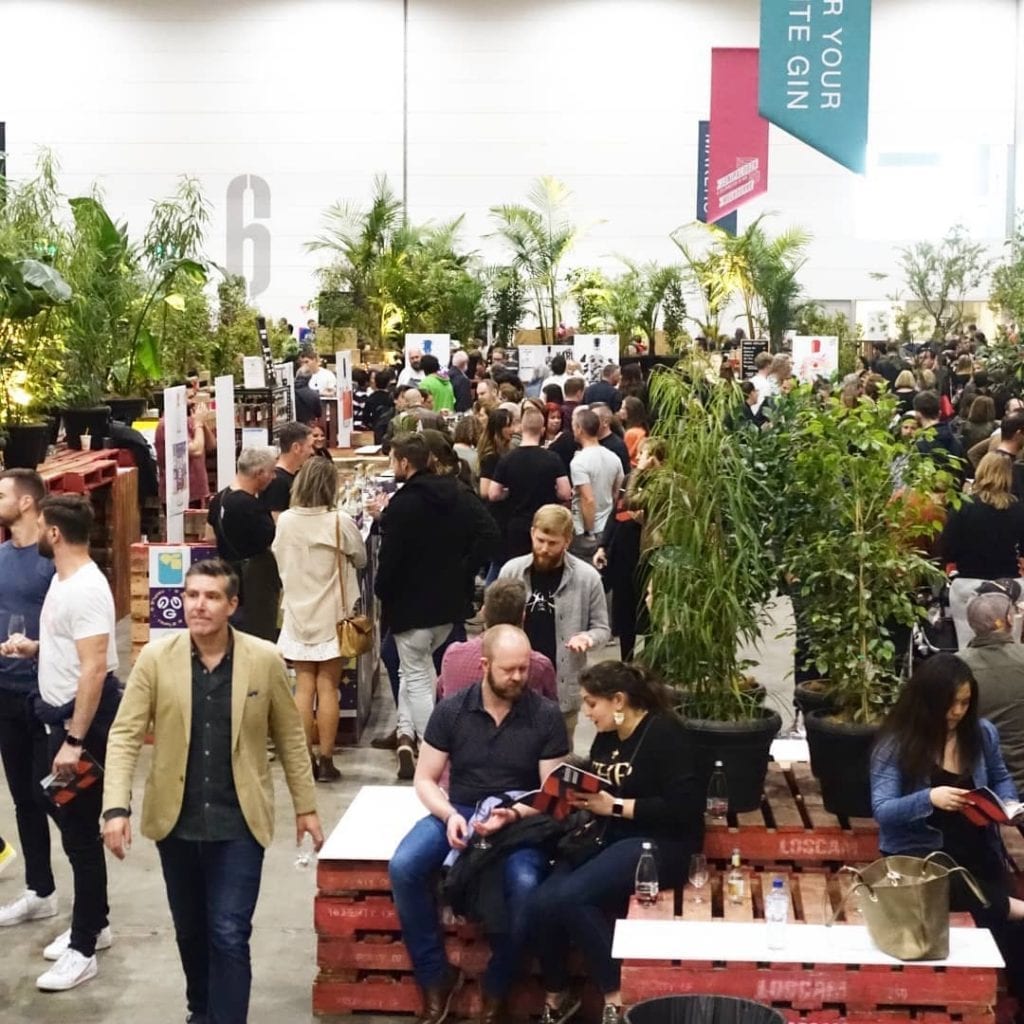 Junipalooza, an annual event in Melbourne brought to fruition each year by The Gin Queen and The Gin Foundry has once again proven and wonderful success, even with a few location difficulties leading up to the event.
With a quick change of venue to the Melbourne Exhibition Centre, the event didn't lose any of its fabulousness with 50 distilleries bringing their A-game to over 3000 Gin lovers over 3 sessions in two days.
Attending our 3rd Junipalooza with our Fossey's Float in tow, we enjoyed spending a few days talking with all of the fabulous folks who visited our stall and also swapping yarns (and gin) with others in the industry.
An amazing thing is the industry of Australian Gin, an industry of such positivity and support you'd be hard pressed to find a grumpy distiller who wasn't keen on encouraging others and testing ideas on others in the know.
One of the most glorious things within the industry, is the diversity.
Yes, we are all in 'competition' (for want of a better word) but we are all so completely different in what we deliver and how, that not many would see it in that way.
And this is certainly something that comes to light every year at Junipalooza. With so many distillers in the one location recommending one another and happily encouraging punters to visit other stalls, this event is truly one of the most anticipated Gin events of the year.
For Fossey's, it was a chance to showcase some items that we haven't previously brought along to Junipalooza.
Our 2019 vintage Shiraz Gin was by far a show stopper and we were very excited to bring along our newly released Gin & Tonic Cans which proved a big hit with Melbourne consumers!
It was fantastic to have so many return customers, and it is unbelievably thrilling to have folks come to our stall on the recommendation of others.
Of course, the Saturday sessions proves to be a big party and we are absolutely here for that!
A few sore heads (mainly from our distillers) on the Sunday but the show went on for a more serious buying/selling day and of course, a day for trade.
Thank you to the Junipalooza team for having us once again and we look forward
to returning in 2020.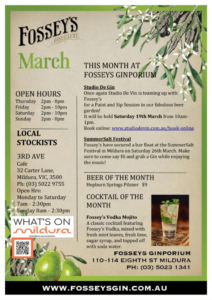 This month at Fossey's Share on facebook Facebook Share on linkedin LinkedIn More to explore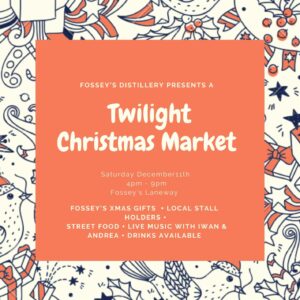 MEDIA RELEASE – Post COVID events starting to come back! Share on facebook Facebook Share on linkedin LinkedIn Fossey's Distillery presents their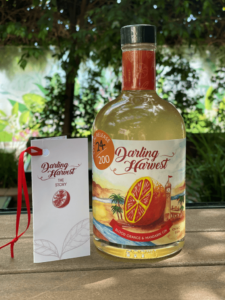 MEDIA RELEASE & Launch Invitation – Darling Harvest Gin Share on facebook Facebook Share on linkedin LinkedIn Mildura Community Water Bank Media