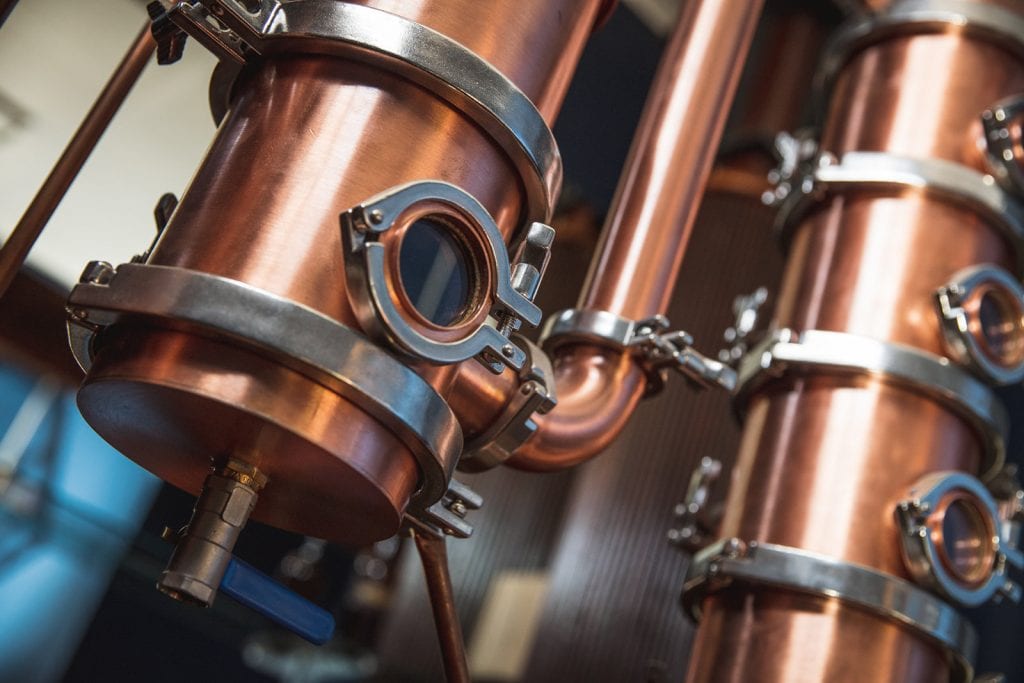 MEDIA RELEASE
Two Medals for Fossey's Gin from the Australian Distilled Sprits Awards!
The Australian Distilled Spirits Awards held their presentation night last night in Melbourne on Thursday April 4th for the best of the best in Australian Distilled Spirits.
Fossey's Gin is proudly able to add another TWO MEDALS to their growing collection bringing home a Bronze Medal for their Original Gin Elixir and Silver for their Navel Strength Gin.
"When you go in these awards, you're up against the best in the business," says Cherie Gowers, manager of Fossey's Gin. "The entrants are from all around Australia and it's an absolute thrill to even be in attendance at these presentation events let alone be able to take something home. To say we're proud and excited is an understatement."
Last year Fossey's Gin was able to claim two Silver Medals from the same awards, which saw them, receive an invitation to participate in the 'Winning Taste Pavilion' at the Royal Melbourne Show held in the Master Chef TV Set."Hopefully we get the same opportunity again," says Cherie "It was a fantastic experience for the team and another amazing opportunity to spread the word about the fantastic things that are happening in Mildura and encourage visitors.
Fossey's Gin recently won 5 medals at The Australian Gin Awards and with the two from the 2019 ADSA can now claim 9 medals for their Gin in total.
End Release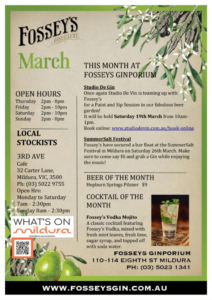 This month at Fossey's Share on facebook Facebook Share on linkedin LinkedIn More to explore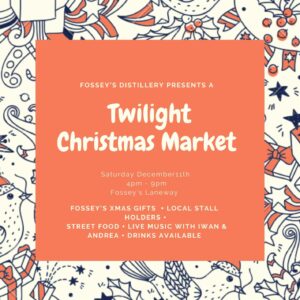 MEDIA RELEASE – Post COVID events starting to come back! Share on facebook Facebook Share on linkedin LinkedIn Fossey's Distillery presents their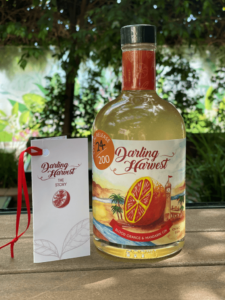 MEDIA RELEASE & Launch Invitation – Darling Harvest Gin Share on facebook Facebook Share on linkedin LinkedIn Mildura Community Water Bank Media