Fossey's Distillery Lygon St
Click & Collect from Fossey's Lygon will be unavailable from 24th December 2023 until 11th January 2024.
Bringing a little of our Mildura flair to "The Big Smoke" we are very excited to welcome you to Fossey's Distillery Lygon St.
With the newest addition to our distilling family, our big beauty "Elsie" will be creating absolute magic with our very own Lygon St made products.
Bringing the Spirit of Mildura to our new venue, you can enjoy a Gin (and our other spirits) Tastings, delicious nibbly foods, superbly made cocktails and of course a fully stocked bar with all the usual offerings.
Come and see what all the Foss is about at
We take online bookings for groups of 2 -10 people
We absolutely welcome walk ins!
However if you would like to book you can give us a bell on the hello phone 0391001916 or email us at lygon@fosseysgin.com.au for all booking enquiries.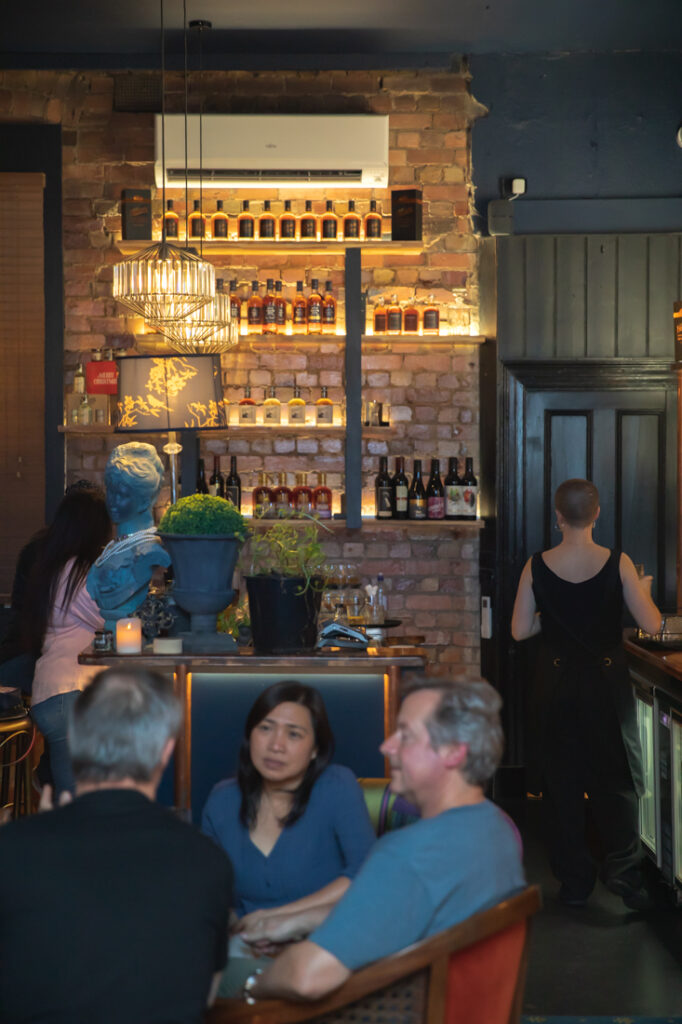 Fossey's Gin Masterclasses
Enjoy personalised experience at Fossey's Distillery LYGON ST in one of our faaaaaabulous Masterclasses!
Under the guidance of one of our friendly and knowledgeable distillery staff, you will be taken on a journey where you will hear our Fossey's story, learn about the distillery operations and how we make our award winning Gin before going upstairs to enjoy a wonderful tasting experience.
Our class offers:
* A personalised experience explaining the origins of Fossey's distillery operations and guiding you through your tasting experience
* An Original Gin & Tonic on arrival
* A Gin tasting flight
* A delicious food item to go with your tasting
(contact us directly for the most current offering)
* $10.00 per bottle discount after the session
* A Fossey's Showbag including:
– 50ml bottle of Gin
– x1 recommended mixer
– Gin Jam
– Gin Salt
– FREE drink card for your next visit to Fossey's Distillery
Fossey's Distillery LYGON ST invites all guests to stay on after the class is finished to enjoy further beverages and maybe something delicious from our tapas menu.
Our tour groups allow up to 10 people per session and go for approx 1.5 hours.
Where: Fossey's Distillery Lygon St. 209 Lygon St, Carlton Vic 3053
When: Every Sunday
Time: 1pm
Price: $85.00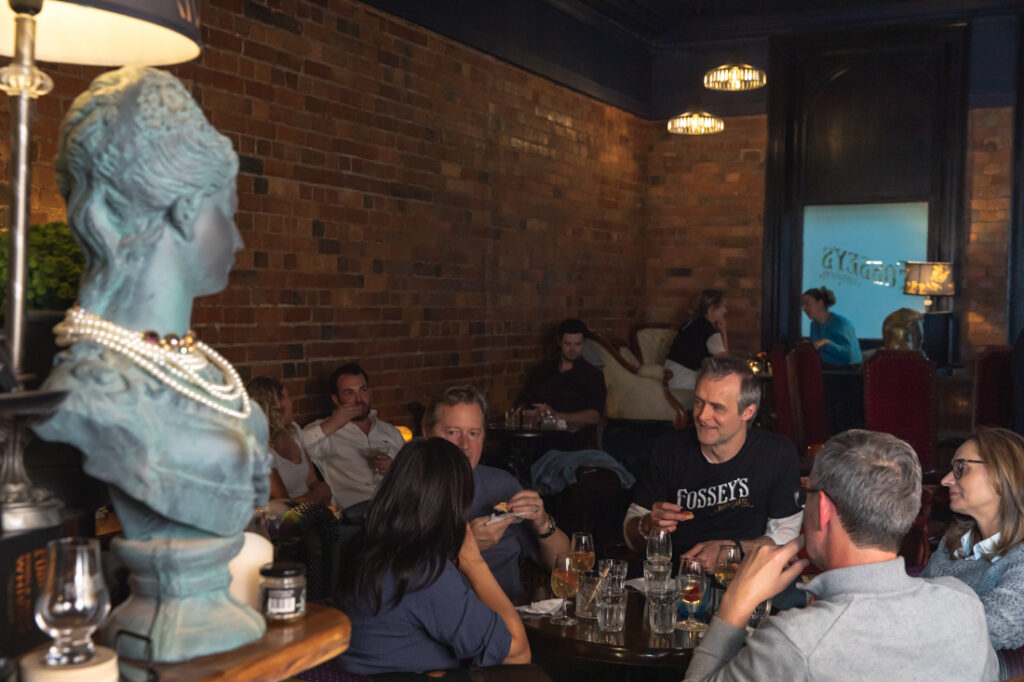 Fossey's Distillery is available for Private Event Hire.
Our beautiful upstairs cocktail lounge has a comfortable capacity for up to 50 people (approx) or up to 100 people (approx) for the entire venue.
Our incredible team welcomes all enquiries and we look forward to working with you in organising your next fabulous event.
We offer Tastings, Cocktails, delicious nibbly food and of course a full stocked bar.
All of our Fossey's fabulousness is available for purchase in our Retail Store, along with some incredibly made wares from our mates in Australian Distilling & wine making.
Our fully stocked retail store is open Wednesday – Sunday from 12pm days however if you can't get to us we can absolutely post to you!
Shop online here and enjoy $10.00 flat rate shipping Australia wide.
Our distribution centre is based in Mildura and all orders are shipped within 48 hours.