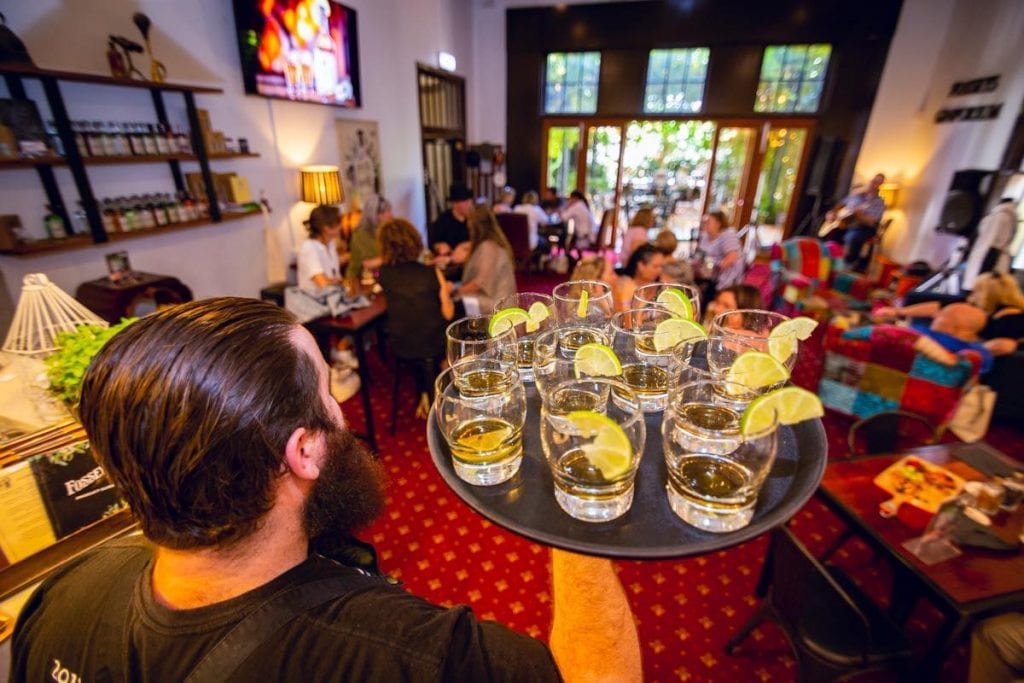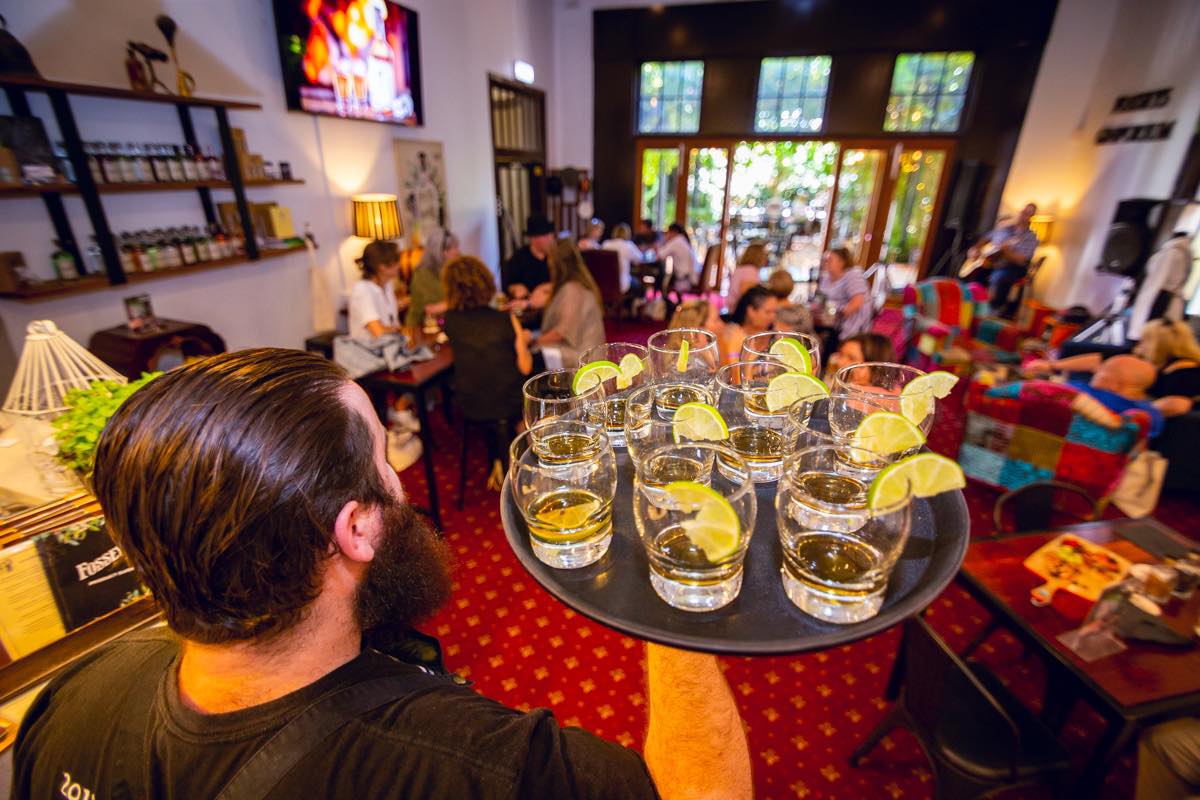 A must read for every gin enthusiast
7 Things You Didn't Know About Gin
In case you didn't know, it's World Gin Day this Saturday! And even though in Victoria, we really can't celebrate at the fabulous Fossey's Distillery, it certainly warrants a few tipples…well then again, as if we needed an excuse! 
There's really nothing much better than kicking back with a few friends, laughing & conversing over a few G&T's. This Saturday, I know I won't be holding back & just may put away a number of Broken Heel Gin's with Fever Tree Tonic! (If you have not tasted Broken Heel, you really are missing out) I daresay I may have a sore head on Sunday to show for my celebratory drinks but nothing that can't be fixed with a hearty breakfast and possibly a couple of Panadols or even another gin. But shh…better not to think of that at this point. Focus on the Fossey's fun to be had first and foremost!
Y'all know I hadn't given much thought to gin before I started working for Fossey's but since landing my dream job (I am not even joking) I have come to learn quite a bit about our fabulous elixir and I reckon these are 7 things you didn't know about gin! See how many of this list you already knew.
1. What is "Dutch Courage"?
You have most likely heard the term "Dutch Courage"? But do you know where it originated? Well, gin is actually well-known for its calming effects. During the Thirty Years War the Dutch army was apparently aware of this side-effect, because they were known to ration portions to their soldiers prior to battle to calm their nerves. It is said that the English army caught wind of this habit, and was amused to see the difference in the Dutch after having their rations! Contrary to popular opinion, it was the Dutch, not the English, who first made gin!
Nowadays, everybody knows the British are its biggest fans but the juniper-led spirit originated from Holland and was brought to England in the early 1600's by British soldiers after the aforementioned war!
2. Gin can be and was, used for medicinal purposes!
As far back as 1269, was the first major mention of juniper-based health-related tonics when they appeared in a Dutch publication. Ever since, gin has had a history of being used "for medicinal purposes." The Royal Navy mixed gin with lime cordial to stop scurvy, and angostura settled the stomach at sea. Tonic water with quinine was anti-malarial, giving them a great excuse to drink more gin and tonics. And can you believe, In India, Gin was used to make tonic water and cinchona mixture, a more palatable taste to combat malaria? Then in the 17th century, it was prescribed by doctors & readily available in European chemists. It was used to treat everything from kidney infections to stomach issues! You won't believe that gin even became so popular it was found on every street corner in England! (Source)
3. Junipers are loaded with antioxidants
Although Juniper is a seed, it is nearly identical to a blueberry. And just like blueberries, junipers are loaded with antioxidants. The bitter seed is effective in fighting infection, aiding digestion, and relieving bloating. You see? Now it makes sense that gin is considered medicinal! (Source)
4. Which movie is the line "Shaken, not stirred" from? 
You guessed it! Thanks goes to the James Bond movie franchise, the martini became the most sought-after cocktail, made from a mixture of gin and dry vermouth. Thank you, 007!
5. Fire-water? Ah..literally?
Does the term "Navy strength" ring a bell? It is definitely the clear favourite of Fossey's head distiller, Steve Timmis and gin-credibly talented distiller, Tash. But besides loving a great tipple, legend has it the Navy used gunpowder to ensure the gin they were receiving was high quality. The gin would be poured onto gunpowder, and the strength confirmed by seeing how well it lit. Talk about being super serious about the strength of your gin!
6. Gin is to thank for Dr. Suess! 
Did you know that gin is responsible for the pen name of beloved children's "Cat in the Hat" author Dr. Suess? He was actually born, Theodor Suess Geisel & as a young man he was editor of a campus newspaper during his years at Dartmouth University. Tragically, or as it turned out, not so tragically, he was fired from his role after being caught smuggling GIN into his dorm room in 1925 (peak prohibition days). Determined to continue writing, he submitted all of his articles using just the name "Suess," and later added "Dr." to the beginning. (Source)
7. And my favourite one…Gin is not a depressant but aids weight loss.
Yep you read right! A Latvian study by researchers from the Sigulda University (sounds legit) found G&T boosts our body's ability to burn calories for one hour after drinking it. Another gin-teresting fact is antioxidant-rich juniper speed up your metabolism. Doesn't that gin-formation just make you want you to stock up and drink up – all in the name of good health & fitting into your jeans?
There you have it, folks. 7 things you didn't know about gin. Now you know these fun facts about gin, I am sure you will feel a lot better about getting stuck into 1 or 2…or 7. Whatever…who's counting, right? After all, it is World Gin Day!
Bottoms up & chin chin, gin lovers!
Until next time,
Fossey's Ginspired Blogger Girl
Narelle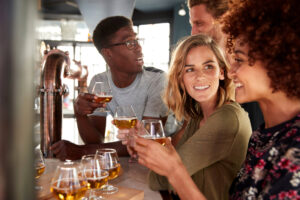 Fossey's are super excited to be part of the Sipafrolic event debuting March 3rd-5th 2023 at North Melbourne's iconic Meat Market venue! TICKETS NOW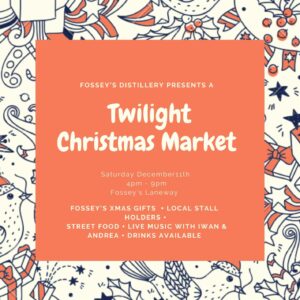 MEDIA RELEASE – Post COVID events starting to come back! Share on facebook Facebook Share on linkedin LinkedIn Fossey's Distillery presents their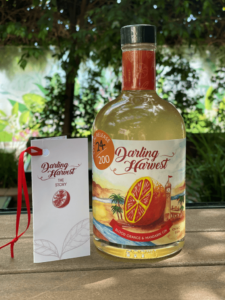 MEDIA RELEASE & Launch Invitation – Darling Harvest Gin Share on facebook Facebook Share on linkedin LinkedIn Mildura Community Water Bank Media