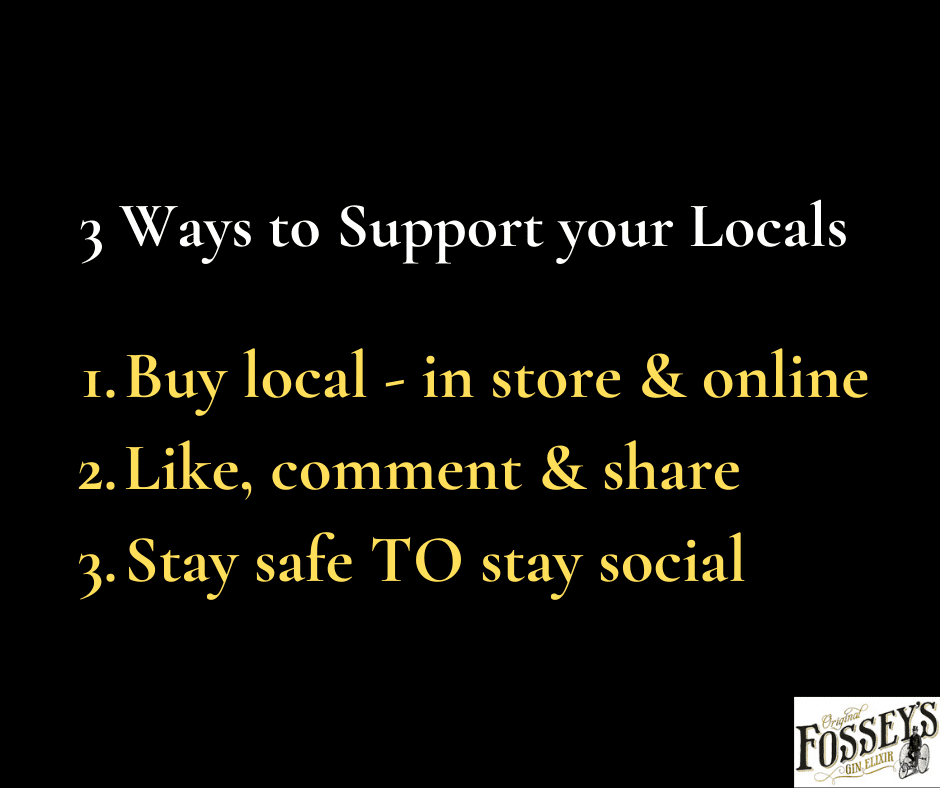 3 ways to support local small businesses
What can we do to help our community and particularly local small businesses right now?
We came up with 3 ways to support local small businesses that we can ALL can do to help keep our communities from drowning in the uncertainty and fear that COVID-19 has bought.
Support small businesses by buying local or if unable to go out to shop, go to their websites & buy. Supermarkets seem to be doing a roaring trade but are simply not able to keep up with the demand for so many basic items we normally take for granted. Small businesses such as butchers, bakery's, fruit & veggie shops are stocked up. Make it part of your routine to shop at these little shops rather than always parting with your bucks at the big retailers. Not only will you find they have not run out of what you need, but their shops are not as crowded either. This is a win for all of us from a contagion perspective as well as supporting small business. Oh and needless to say, it's unlikely you will be attacked by anyone. If you have to self isolate or quarantine, rest assured you don't have to be without your favourite Fossey's gin because you can shop online and have it delivered right to do your door, contactless! Perfect for mums stuck home with children who can't go to school. Hey, it's not called "Mummy's Little Helper" for nothing!
Like, comment on & share local businesses social media posts. Like their pages. Help your local small businesses be seen by more and more people on Facebook & Insta. SM is relatively cheap word of mouth advertising and the more people who are engaging with businesses posts the more they will be pushed into people's news feeds. Of course, this has a flow on effect, when our local businesses are doing well, there are more jobs for local people.
Think before you cancel your dinner or social plans. Do you REALLY want to spend the night home alone rather than going to your favourite restaurant, having great food, being waited on and socialising? In most cases, probably not. It really is a matter of, #staysafe TO #staysocial.
As people we need to return to our villages. As human beings we need to support one another. There has never been a time in history for any of us alive that this has been more important. Kindness, understanding and love are the things we can practice more than anything else at this time. Oh and of course, having a positive attitude, a laugh and some fun is super important too.
So there you have 3 ways to support local small businesses right now! With a few adaptions, we can continue being the social beings that we are naturally are, and of course, enjoy our gin at the same time.
Bottoms up & chin chin, gin lovers!
Gin-spired Blogger Girl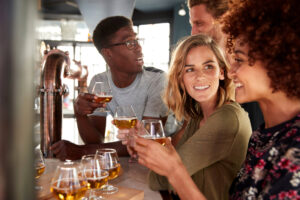 Fossey's are super excited to be part of the Sipafrolic event debuting March 3rd-5th 2023 at North Melbourne's iconic Meat Market venue! TICKETS NOW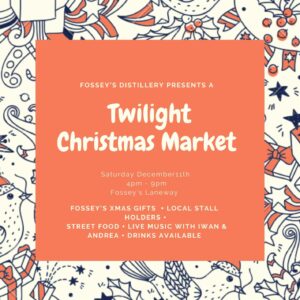 MEDIA RELEASE – Post COVID events starting to come back! Share on facebook Facebook Share on linkedin LinkedIn Fossey's Distillery presents their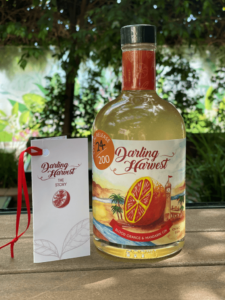 MEDIA RELEASE & Launch Invitation – Darling Harvest Gin Share on facebook Facebook Share on linkedin LinkedIn Mildura Community Water Bank Media