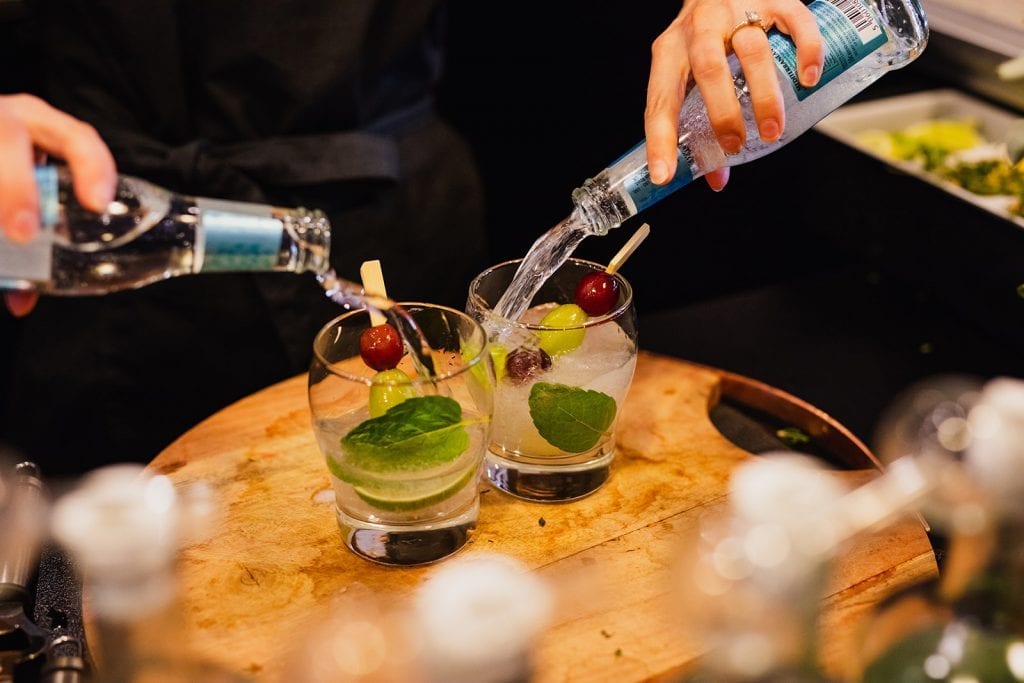 Product in the spotlight -
Fossey's Original gin Elixir
Fossey's Original Gin Elixir
As the Fossey's chief Ginspired Blogger Girl, I thought it may be time I told you a little bit about me &  the very ginsational Fossey's Original Gin Elixir!
You may have read in a previous blog that I had been a vodka & soda girl for quite some time after deciding that beer wasn't exactly most people's idea of classy and although wine definitely was an improvement, it also wasn't so great for my waistline either. So vodka and soda became my drink of choice for any sort of socialising or Friday night unwinding. 
I joined the Fossy's team in February & part of my job was to get to know the different fabulous gin creations that are part of our collection. So I set about trying each one of them. After all, I have to believe in what I am promoting and how could I promote Fossey's if I didn't even know what was so special about this particular gin, right? 
I will confess it really didn't take a lot of arm twisting for me to become a fully blown gin-vert & be singing Fossey's praises whenever the ginnoccasion called for it…oh alright…even when it didn't. And although, I was late to the party with understanding & appreciating the ginnovations that had taken place in the white spirits world, I am proud to say Fossey's is now my drink of choice. 
Of course, when I started making my way through the different array of unique Fossey's creations, I started with the Original Fossey's Gin Elixir mixed with Fever Tree Mediterranean Tonic water & ice with a slice of lime & orange as a garnish. From the very first sip I knew I had found a new drink of choice & suddenly understood why there are so many ginnoseurs in the world. 
Fossey's really is made from the heart. It's a family owned & boutique distillery who put a gincredible amount of love & effort into everyone of their creations. They use the finest ingredients & personally I believe this is the reason I don't suffer from a hang over the day after gindulging just a little too much the night before. 
After researching just a little bit more why Fossey's Gin is such a high end & premium product, I gincovered that at the heart of every Gin, is a Juniper Berry & Fossey's have scoured the world to bring you the absolute best product for their exquisite elixir. After an extensive journey, the uniquely crisp flavour of freshly foraged Juniper Berries which are the dominant flavour of our Gin Elixir, are proudly supplied to Fossey's from around the Ludlow area in the UK, which by happenstance is where Fossey's family originated from! (Like WOW! That actually blew my mind that the juniper berries that go into a Mildura made gin are sourced from the UK!)
Fossey's Original Gin Elixir is truly a defined Australian Gin, replacing traditional ingredients with our glorious Australian grown Lemon Myrtle and Pepperberry, Lavender and Cassia, just to name a few. 
Fossey's ginnovators also expertly blended a perfectly & carefully selected Mildura grown citrus bringing 130 years of dedication and tenderness growing citrus into each bottle to make something that is truly unique and special.  
Whoa! So after learning all of that, I realised that every drop of Fossey's Original Gin Elixir was extra special & understood there is not much else on the market (if anything) that could come close to being in the same class as this extraordinary tipple! 
If you haven't already joined our Friend of Fossey's club which is our gin-loyalty program that gives our members, exclusive & very special offers, then I highly recommend you do so…hint hint…this fabulous drop has $10 off right now for our FOF members! 
Bottoms up & chin chin, gin lovers!
Until next time,
Fossey's Ginspired Blogger Girl
PS I have got to confess having my Fossey's G&T nightly whilst being in isolation with children has certainly made things more bearable.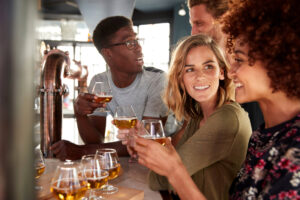 Fossey's are super excited to be part of the Sipafrolic event debuting March 3rd-5th 2023 at North Melbourne's iconic Meat Market venue! TICKETS NOW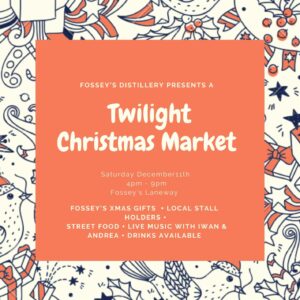 MEDIA RELEASE – Post COVID events starting to come back! Share on facebook Facebook Share on linkedin LinkedIn Fossey's Distillery presents their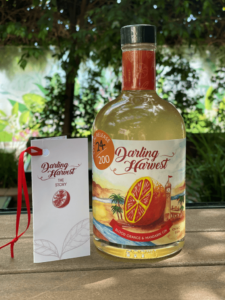 MEDIA RELEASE & Launch Invitation – Darling Harvest Gin Share on facebook Facebook Share on linkedin LinkedIn Mildura Community Water Bank Media