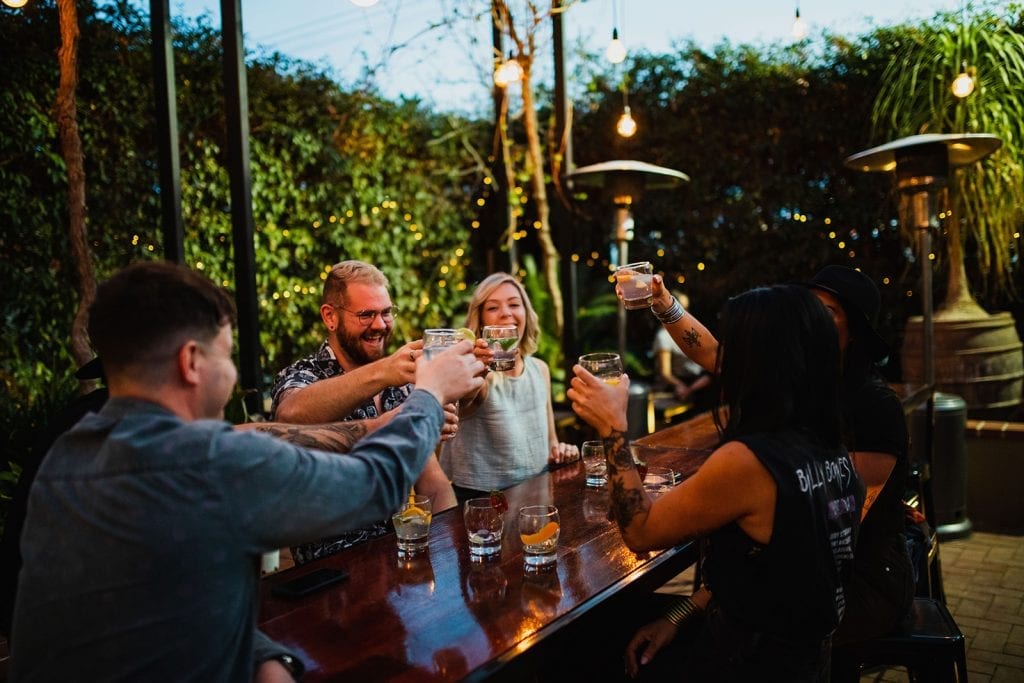 What is the real story with these old gin myths?
I first heard the rumour "Gin is a depressant" when I was about 16. I had no idea and believed the person that told me because surely they must know a lot more about alcohol than me, given they were 40 and I a mere teenager.
Since then, I have never had a ginkling and always preferred to go for a vodka soda to keep my weight down with the lower caloric alcoholic bevvy. To be truthful, I never liked vodka soda very much. It was definitely an acquired taste and one I kind of forced myself to enjoy in the name of squeezing into my jeans and enjoying a drink or ten at the same time. After awhile, I was used to it and it became the staple alcoholic drink when relaxing or socialising.
However, since starting my ginspirational career at Fossey's, I have discovered a whole new world of flavours when it comes to the humble white spirit. Who knew gin could be so exciting or delectable? Certainly not me. I accept I may have been a little slow to catch on to the rising popularity of flavoursome gin, but now I have discovered the array of delicious flavours gin comes in at Fossey's, I can assure you I am a convert! Vodka soda really does pale in comparison, is frighteningly boring and very yawnish.
Since becoming a converted gin fan, I mentioned to a friend, I was buying a bottle of Fossey's Desert Lime Gin for a girls night out, He quickly replied, "gin is a depressant". I asked him how he knew that and his reply was "everyone knows that" as he shrugged knowingly, and rather annoyingly.
A little concerned my friends and I would suddenly turn into blubbering and hysterical messes after two G&T's, picturing each of us trying to speak through sorrowful howls, whilst trying to console the other. I pondered, where did this ginformation come from? Is it actual fact? Or just some crazy wives tale?
My first step into my ginvestigation was to ask one of the fabulous Fossey's distillers what the deal was and how gin was different to other spirits to cause it's drinkers to wail uncontrollably into their tipple and uncovered there is NOTHING different in gin than other spirits that would induce immediate depression.
Hmm…clearly this was a case for the ginternet.
So I went digging to find where this widespread and seemingly nonsensical gin myths came from. Gincredibly, I found that there absolutely no basis for the myth that gin is any more a depressant than any other spirit. I am elated to report that it is undeniably a MYTH. The general consensus is that it is just like any alcohol being a mood enhancer – that is if you are feeling fabulously chirpy, then gin could enhance that. On the other hand, if you are feeling salty and sad, then too much gin, in a short amount of time, could possibly enhance that. Same as any other form of alcohol!
In fact, in my snooping I uncovered that a G&T does not live up to these weird gin myths, is not only gindescribably delicious and not a depressant but it is also aids WEIGHT LOSS.
Hold up…what?
Yep you read right! A Latvian study by researchers from the Sigulda University found that G&T boosts our body's ability to burn calories for one hour after drinking it (sounds legit). Another ginteresting fact is gin is made from antioxidant-rich juniper berries which speed up your metabolism. Doesn't that ginformation just make you want you to stock up and drink up – all in the name of good health & fitting into your jeans, of course?
Bottoms up & chin chin, gin lovers!
Until next time,
Fossey's Ginspired Blogger Girl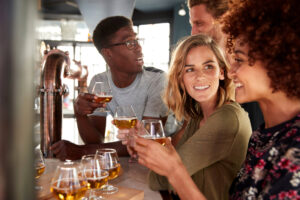 Fossey's are super excited to be part of the Sipafrolic event debuting March 3rd-5th 2023 at North Melbourne's iconic Meat Market venue! TICKETS NOW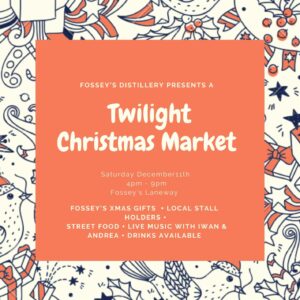 MEDIA RELEASE – Post COVID events starting to come back! Share on facebook Facebook Share on linkedin LinkedIn Fossey's Distillery presents their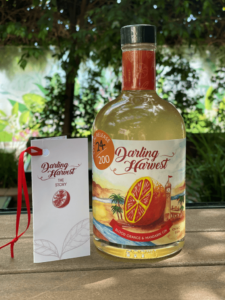 MEDIA RELEASE & Launch Invitation – Darling Harvest Gin Share on facebook Facebook Share on linkedin LinkedIn Mildura Community Water Bank Media