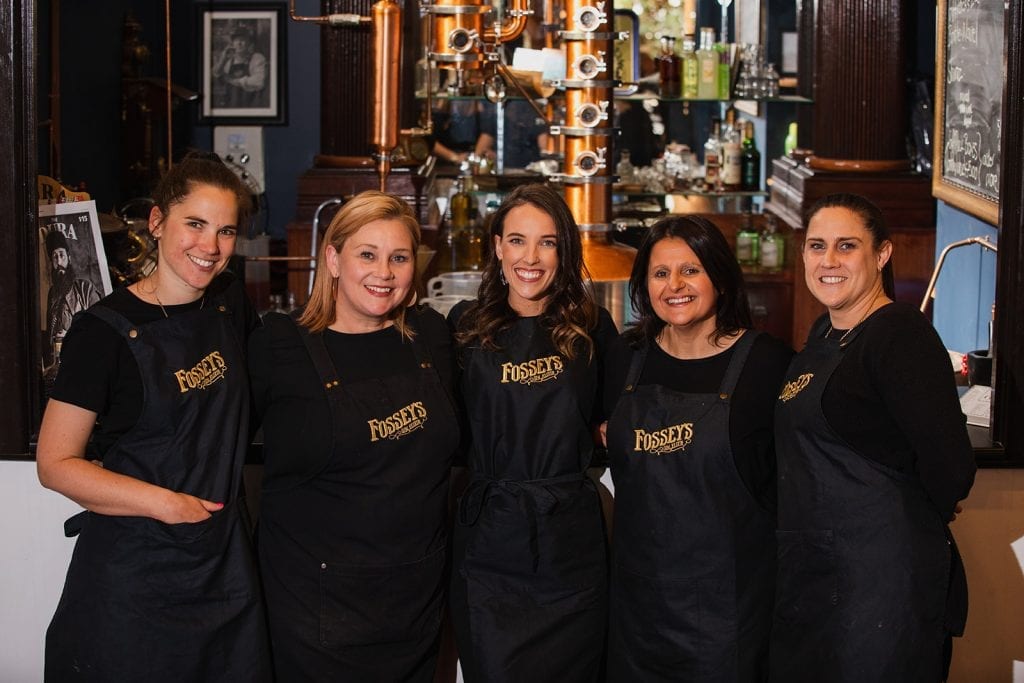 Fossey's is celebrating our fabulous WOMEN!!
Sunday 8th of March is the 109th International Women's Day, which in case you didn't know, is a "global day celebrating the social, economic, cultural and political achievements of women".
We are proud of all our fabulous female team members but are particularly proud to boast about our two delightful female distillers, Tash & Bonnie.
Why are we particularly proud of Tash & Bonnie?
Well, we have a fabulous reason! Female distillers are actually as scarce as an unhappy person at the Broken Heel Festival. Distillers are mostly male in Australia. Having two of these rare beauties as part of the Fossey's team, really does set us apart in the gin making world where, for centuries, men have completely dominated the spirit production industry! Production was definitely considered a "'blokes business'; a fast-paced, dog-eat-dog world where women weren't welcome" according to Women's Agenda.
Well times are a changing…
Fossey's really is leading the way in the evolution of the spirit production world.  
But don't be mistaken, Tash & Bonnie weren't employed just because they are fabulous females. They were most definitely the best and ginspirational people for the job. They have combined their passion, determination and ginious to bring Australia their amazing gindescribable delicious creations – including the gincredible, original and fabulously famous Hot Cross Bun Gin!
Whilst we are celebrating our fantastic females for International Women's Day, another ginteresting fact that we are super-duper proud of is that Fossey's is a completely family friendly workplace, mostly run by women and mothers. Of course, we have some men at Fossey's and they ensure no one suffers an estrogen overdose, but the Ginporium is mainly manned by babes which happens to make us the complete opposite of most of the spirit making world, just in case you needed another reason to love us!
A huge Fossey's shout out to all the AMAZING women in the world. Congratulations on all of your many achievements in whatever field you are in and a very special thank you to the gorgeous girls, who make Fossey's so wonderful!
Bottoms up & chin chin, gin lovers!
Until next time,
Fossey's Ginspired Blogger Girl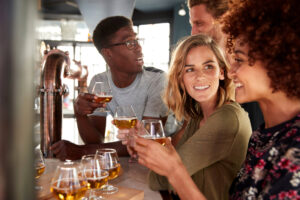 Fossey's are super excited to be part of the Sipafrolic event debuting March 3rd-5th 2023 at North Melbourne's iconic Meat Market venue! TICKETS NOW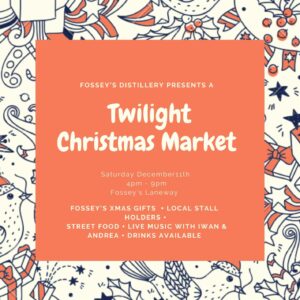 MEDIA RELEASE – Post COVID events starting to come back! Share on facebook Facebook Share on linkedin LinkedIn Fossey's Distillery presents their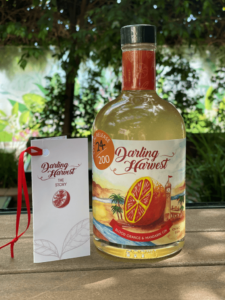 MEDIA RELEASE & Launch Invitation – Darling Harvest Gin Share on facebook Facebook Share on linkedin LinkedIn Mildura Community Water Bank Media