Rose Petal Gin - The tantalising tale of the best seller
THE BACK STORY BEHIND ROSE PETAL GIN
Since starting as the Gin-spired Blogger Girl at Fossey's, I have learned we are more of a solution based business rather than allowing obstacles to get in the way type business. In the midst of having to temporarily close our beloved Ginporium because of COVID-19 restrictions, we not only created a completely brand new product, Fossey's Sanitiser, to meet the shortage of it in the community (which took a lot of fast & hard work) but we also launched our annual Rose Petal Gin in time for Mother's Day! Talk about having an impressive ability to pivot business as needed!
I have to admit, when I heard of a gin called Rose Petal….well I wasn't that excited. I didn't really believe that rose petals could taste any good because if they did, wouldn't we all be eating them as we strolled past rose bushes, right? I mean, they are not exactly known as one of our staple food items! But I trust the gin-credibly talented creator, Tash & once I tasted the gorgeous elixir, I was gin-uinely impressed!
Today, I just had to share the extremely ginspiring tale how Rose Petal gin came about. As legend has it, it had been Tash's dream to make a rose petal gin. However, the cost of the roses made the gin not very…shall we say, cost efficient? So our head distiller kinda hit the idea on the head. But thankfully Tash wouldn't let her dream die and our manager believed there had to be a way to make the beautiful concept come to life. So she backed Tash and sourced the divine petals from Simply Rose Petals, working out a deal that would suit both businesses (no easy feat) and make the gin, not only amazing, but also financially doable! 
The process of getting the rose petals isn't so easy. They are picked by moonlight and then it is crucial they are delivered in a very timely & precise manner, so as the petals don't spoil. Then the rose petals are soaked in our gin to give the elixir the gorgeous colour and flavour it does. I was absolutely blown away when I realised how much effort and work went into each batch of this very special drop. I have to say I certainly looked at it with fresh eyes when I realised the process it went through. Knowing the process, turned Rose Petal Gin into some type of heavenly creation for me! 
I enjoyed Rose Petal Gin so much, that it even knocked off my favourite, Broken Heel, from its perch but I won't go as far as to say it overtook Hot Cross Bun! However, it does come a very close second, when added with Fever Tree Mediterranean Tonic Water. The colour it turns is just divine….it's almost gin-describable actually. 
However, gin-terestingly, add the Rose Petal Gin to soda water for the calorie conscious among us (y'all probably know fitting into my jeans is important to me by now) and it doesn't come up the beautiful pink/red hues it does with aforementioned tonic water. Oh, for those of you that are interested Fever Tree does make a low sugar version & this solved my problem of compromising colour for calories using soda water – happy days for my jeans!
Rose Petal Gin, as our annual limited edition, sold out in 5 hours in our pre-sale to our treasured Friend's of Fossey's members. Even we were a little surprised at how fast it sold! 
I will sign off here but I before I do, a little teaser, watch this space for some super exciting & absolutely ginnovating news about to hit Fossey's! 
Bottoms up & chin chin, gin lovers!
Until next time,
Narelle
Fossey's Gin-spired Blogger Girl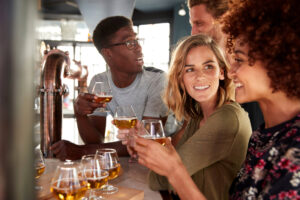 Fossey's are super excited to be part of the Sipafrolic event debuting March 3rd-5th 2023 at North Melbourne's iconic Meat Market venue! TICKETS NOW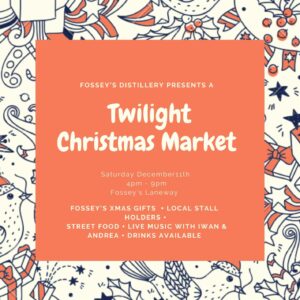 MEDIA RELEASE – Post COVID events starting to come back! Share on facebook Facebook Share on linkedin LinkedIn Fossey's Distillery presents their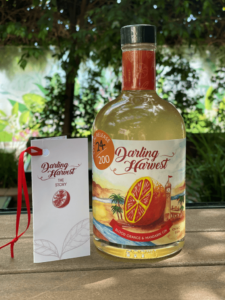 MEDIA RELEASE & Launch Invitation – Darling Harvest Gin Share on facebook Facebook Share on linkedin LinkedIn Mildura Community Water Bank Media