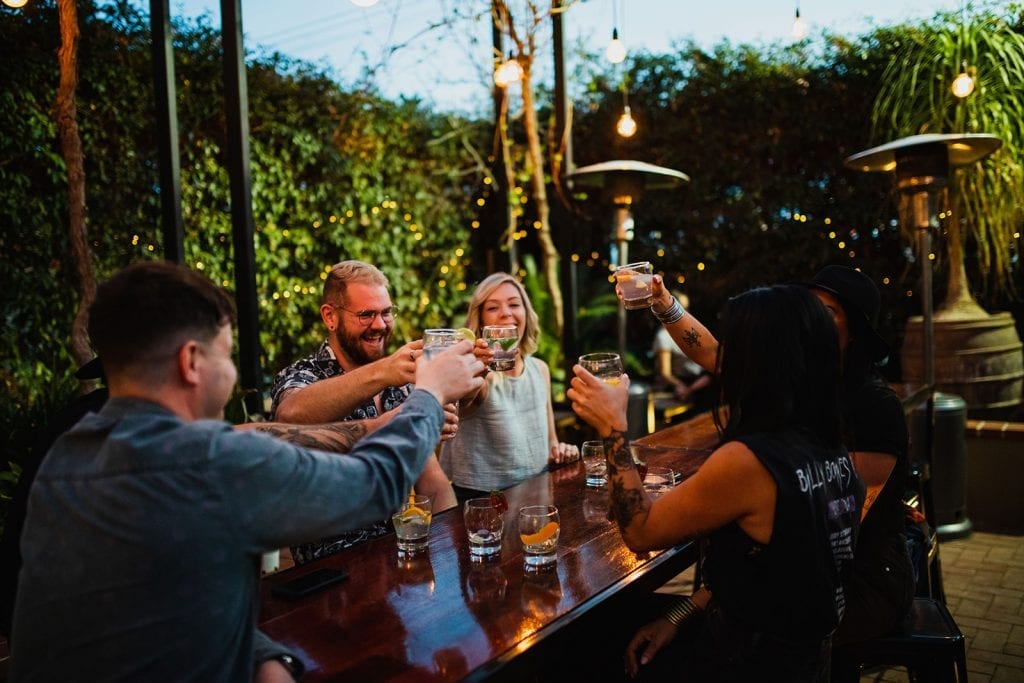 With so many amazing things to do during summer holidays in Mildura, often dinner can be the last thing on your mind when it comes to the end of the day. I have made it a little easier to choose somewhere for dinner by putting together 10 great places to eat in Mildura. 
Not only are these brilliant places to eat in Mildura, but they also serve Fossey's fabulous bevvies.
Be sure to check them out whilst you are on holidays in Mildura and rate them on Trip Adviser if you had a wonderful experience.
Here are 10 great places to eat in Mildura in no particular order:
Fossey's Distillery – Of course, Fossey's is first in line because we are super proud to say we now serve delicious light meals for you to enjoy whilst having a tipple or two. The atmosphere is truly one to be remembered. It is quiet enough to enjoy great conversation, friendly and laid back. You will not find a happier and more distinguished venue in Mildura, than Fossey's. Our Distillery is kid friendly as well which makes things much easier for parents when craving a Fossey's on ice. Open Thursday through to Sunday from 2pm you will always find friendly faces when you make your entrance at our fine little gin joint. To reserve a table call 03 5022 8290. Located at 110 Eighth Street, Mildura.

Brass Monkey – This is a personal favourite of mine. Delicious food, groovy table set up and atmosphere! The service is friendly and fast. You can also take children to this little gem. However, I recommend taking something for them to do if you are planning on staying for a while to alleviate boredom. Brass Monkey is open from Tuesday to Saturday for lunch 12 to 2pm & dinner 6 to 8.30pm. To book your delicious meal out call 03 5021 4769. Located at 32 Carter Lane, Mildura.

Sip Cocktail Bar & Eatery – Truly one of the coolest & hip places to eat in Mildura, Sip is a favourite amongst the locals for a drink and bite after work. They cater to vegan patrons and have the most delicious crunchy hot chips I think I have ever tasted. Check out their menu just here. Their cocktails are amazing, and the staff are super friendly & always up for a chat. I would not recommend taking the kids along to this one. To make the most of your time at Sip, it is best enjoyed children-free. Sip Mildura is open Friday through to Monday's from 4pm. To book flick them an email hello@sipcocktailbar.com. Located at 138-138a Eighth Street, Mildura.
The Corporate Moose – I have to say it, for a regional town Mildura certainly has some seriously cool places to hang out. This is a whisky bar in the city heart with such a fun atmosphere. The food is really yummy. There are menus for both lunch & dinner. I particularly like the American theme. It is different to anything in Mildura and kind of reminds me of a scene from a movie. This venue is also a favourite to listen to live music whilst catching up with your friends. You will find a mixed crowd frequent this unique and high vibe venue. Children are not catered for on the menu so best to leave this one off your dining out list if you have kids with you. The Corporate Moose is open 7 days from 12pm until late. Located at 34 Langtree Avenue, Mildura. To book 03 5022 8608 or email thebar@thecorpmoose.com.au
Thai Riffic – Truly one of the best places to eat in Mildura. With the most intimate setting, the food is to die for and service second to none. The only problem with Thai Riffic is it is so delicious; I find it difficult to STOP eating! Fabulous for couples or groups of adults. I do not recommend this one for the kids because although they are welcome, there is not a lot for them to do. Nor does the menu cater for the kids. Located at 35 Langtree Avenue, Mildura. Opening times are Monday to Saturday 5.30 to 11pm. Bookings are essential. Contact 5021 5225 or email thai-riffic@hotmail.com
Pizza Cafe – This little gem right in the city heart, offers a casual setting where you can sit inside or take advantage of the alfresco dining. You can enjoy well priced meals of pasta, antipasto, focaccias, salads and more. Relax in the friendly ambience as you enjoy the aromas of the wood ovens or sit al fresco and soak up the Mildura sunshine. Kids are more than welcome at this venue with the menu having them covered. It is very laid-back with good value for money. This one is top of my list for places to eat out with kids in Mildura. Located at 18 Langtree Avenue, Mildura. To book 03 5023 2223 or info@pizzacafe.com.au.
The Sandbar – A super unique venue to unwind and enjoy some good pub grub at the same time. Kids are catered for on the menu at The Sandbar. The rooftop beer garden and water misting system mean you can enjoy the outdoors whilst enjoying your meals & refreshments. Located at 45 Langtree Avenue, Mildura. Open from Tuesday to Sunday serving lunch from 12pm to 2.30pm & then dinner 6 to 8pm. Contact 03 5021 2181 or malkalms@hotmail.com for more information.
The Province – Definitely one of the most prestigious venues to dine out in Mildura. This up market restaurant is best suited to adults and has a very intimate setting. The menu is traditional Italian dining with a modern twist. The food is lovingly prepared, using local produce chef Matt De Angelo says, "your food is our passion". Located at 29 Langtree Avenue, Mildura. To book 03 5021 5550 or info@theprovince.net.au.
Stefano's – The fabulously famous Stefano De Pieri owns this wonderful Mildura eatery! Dine in the glowing cellars of The Grand Hotel in the evening for something incredibly special and an experience you will never forget! Stefano's food is always second to none and the service is the same. Definitely include this on your "Must Visit List" when in Mildura. Dine without the kids to make the most out of this special culinary experience. The café for breakfast & lunch is kid friendly but does not have a specific menu for the little ones. The restaurant menu is second to none in Mildura. Located at 27 Deakin Avenue, Mildura. To book cafe 03 5021 3627. To book Stefano's Cantina 03 5022 0881 or info@stefano.com.au
Mildura Working Man's Club – Known to locals simply as the "Workers" this is very much a kid friendly dining venue. The Bistro caters extensively for children with indoor and outdoor play areas. Food wise the children are taken care of very well with options to tempt even the fussiest of eaters. The menu has all the usual bistro favourites and food is usually served super quickly. I recommend this one for family's looking for somewhere relaxed to dine with children. Located at 100-110 Deakin Avenue, Mildura. Bookings recommended. To book 03 5023 0531. Bistro opening hours: Monday to Saturday lunch 11.30am to 2pm/Dinner 5.30 to 9pm. Sunday 9.30am to 2pm.
I hope this list makes it easier to find great places to eat in Mildura and you enjoy dining out here as much as we do.
Cheers,
Narelle
Fossey's Blogger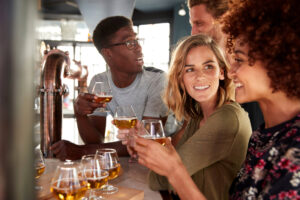 Fossey's are super excited to be part of the Sipafrolic event debuting March 3rd-5th 2023 at North Melbourne's iconic Meat Market venue! TICKETS NOW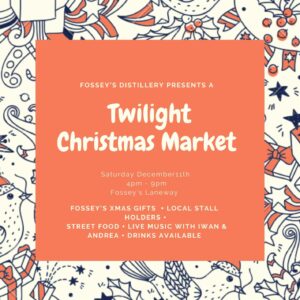 MEDIA RELEASE – Post COVID events starting to come back! Share on facebook Facebook Share on linkedin LinkedIn Fossey's Distillery presents their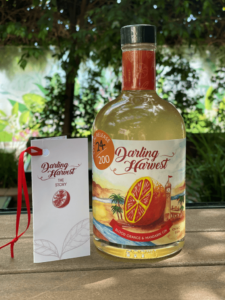 MEDIA RELEASE & Launch Invitation – Darling Harvest Gin Share on facebook Facebook Share on linkedin LinkedIn Mildura Community Water Bank Media