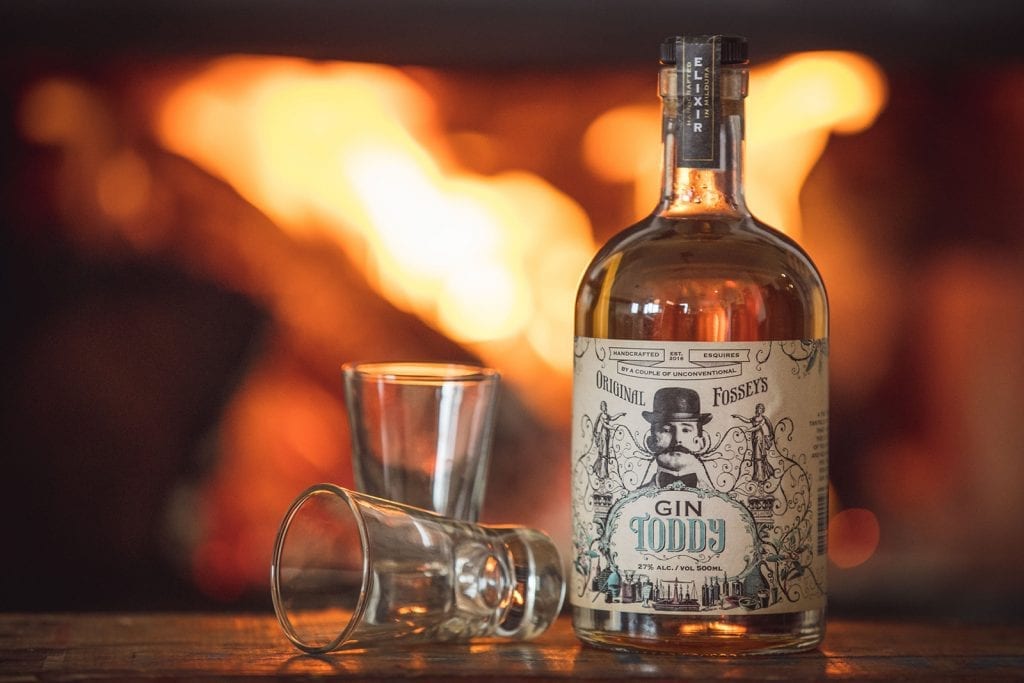 Why would I write an article explaining how to drink gin in winter? It seems a little odd I guess, but bear with me. There is a method to my madness.
Before I delve into the best practice of gin drinking in our coldest months, let me ask a question, it just me or has it been extra cold this winter?
Maybe it's the dim state of the world at the moment which is making it feel even colder, but I am certain I have been shivering more than usual this winter. I long for Mildura summer days and warm mornings instead of minus 2 degrees. I long for sitting in the Fossey's Distillery garden enjoying an ice-cold Broken Heel & tonic with my friends!
Given none of us can do anything about the weather (much to my disgust), it is really is another excuse to drink more of our favourite beverages (let's face it any excuse will do), not only to warm our insides but also make time pass a little faster! Anything to help us reach summer quicker in my book!
Here's 3 hot tips on how to drink gin in winter:
Drink Fossey's Chilli Gin
Our sizzling Fossey's Chilli Gin is not too far from being released! And as far as a warming tipple you cannot go past this one! It is absolutely gintastic and will be available for purchase in a couple of short weeks! On cold days it great as an accompaniment to a long winter brunch. It takes Bloody Mary's next level because of its perfect amount of hotness. Plus, the ghost chilli and cardi scorpion chilli are grown locally. Pop this heart starter on your list when it's released because I have it on good authority, it will be very, very limited.
Fossey's Gin Toddy
Probably the most warming of our gin in our current range is the Gin Toddy! You can have it as a hot gin toddy or it is excellent neat! Replace your normal G&T with a Toddy when the temperature dips!
Even Queen Lizzie loves a tipple of Toddy in the palace each night.  I can see why. London is colder than Mildura and it stands to reason, Toddy is her drink of choice, after dark. 
Speaking of the Queen, did you know our head ginnovator, Steve Timmis, actually sent Her Majesty a bottle of Fossey's Toddy as a gift? But here's the most gin-credible bit, he actually received a written thank you from Buckingham Palace in the most luxurious stationery. As you can imagine, it was very gin-citing for our little gin joint, to receive a letter from the Queen.
Drink Mulled Wine
Whip up a fabulous batch of mulled wine for your good self on those wintery days and nights. 
Here's how:
INGREDIENTS
4 Litres of sweet red wine
2 Orange, sliced into half
24 Cloves (puncture the cloves into the orange skin)
8 Cinnamon Quills
6 Star Anise
2 Whole Nutmeg's Crushed
200ml Orange Juice
150g Sugar
200ml Fossey's Original Gin Elixir
Directions
Combine all ingredients in a saucepan, and heat just barely to a simmer over medium-high heat.  (Be careful not to boil the mulled wine — you don't want to boil off the alcohol.) Reduce heat to medium-low, cover, and let the wine simmer for at least 15 minutes or up to 3 hours.
Strain, and serve warm with your desired garnishes
Sit by the fire, sipping it over great conversation with your loved ones.
There you have it, friends of Fossey's. My 3 hot tips on how to drink gin in winter. Of course, Fossey's is always warm throughout winter with a beautiful fireplace, comfy couches, a fire pit and heaters out in the garden. It really is the perfect venue all year round and of course, gin, whisky or vodka are the perfect drinks too!
Bottoms up & chin chin, gin lovers!
Until next time,
Fossey's Ginspired Blogger Girl
Narelle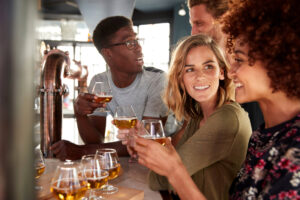 Fossey's are super excited to be part of the Sipafrolic event debuting March 3rd-5th 2023 at North Melbourne's iconic Meat Market venue! TICKETS NOW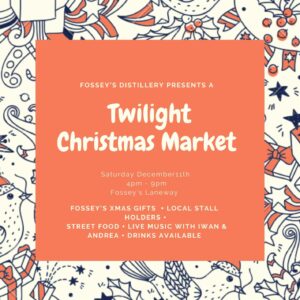 MEDIA RELEASE – Post COVID events starting to come back! Share on facebook Facebook Share on linkedin LinkedIn Fossey's Distillery presents their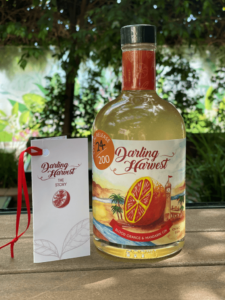 MEDIA RELEASE & Launch Invitation – Darling Harvest Gin Share on facebook Facebook Share on linkedin LinkedIn Mildura Community Water Bank Media